 Your Baby's First Birthday
The Last and Biggest Milestone of their First Year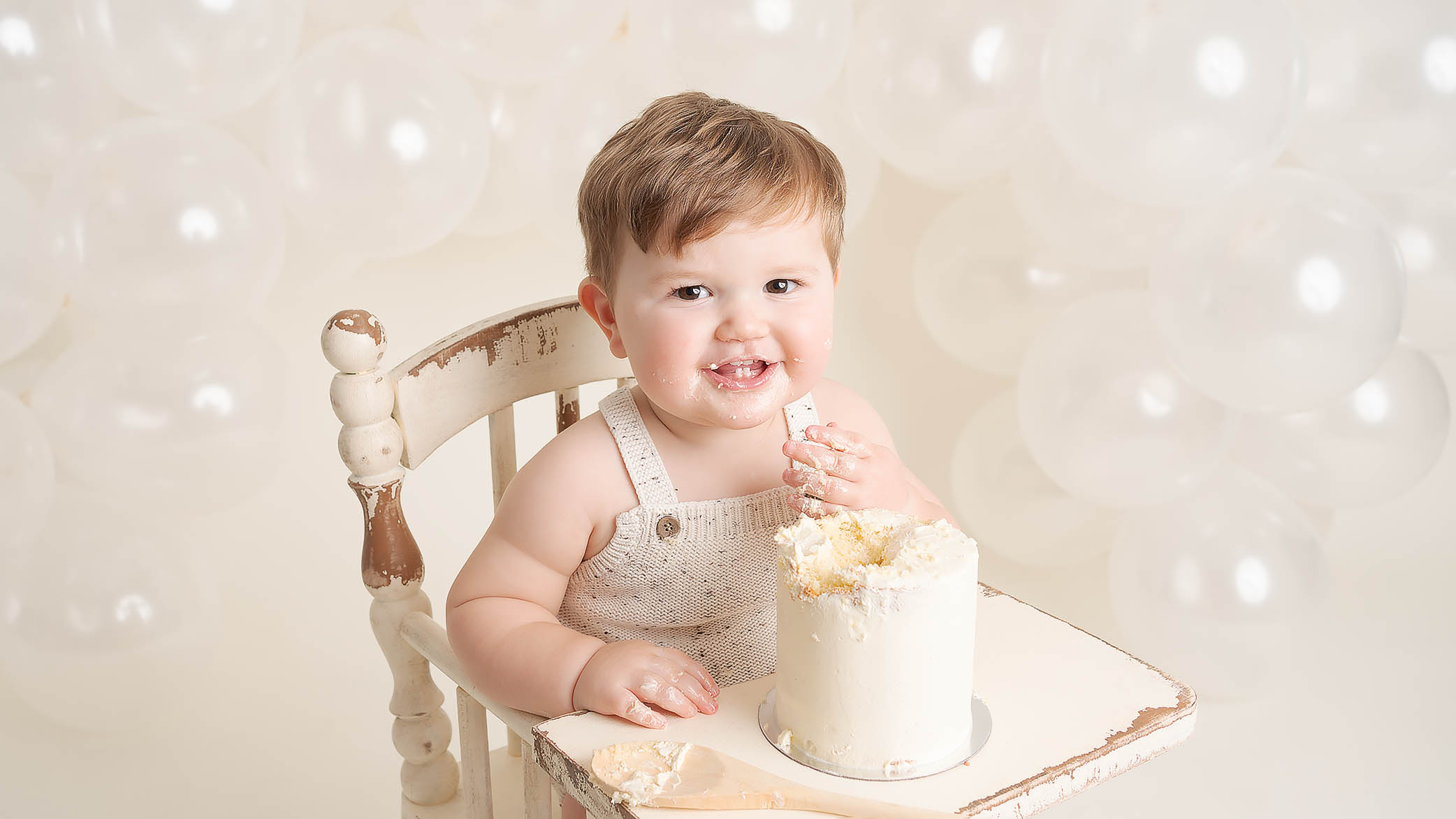 Your baby's first birthday is the end of  a wonderful year of firsts. You are likely to feel a mix of emotions – I know I did…twice!
What better way to celebrate such a huge milestone than with a super fun birthday cake smash and splash?! 
Cake smash sessions can be booked a few weeks before your baby's birthday if you would like your images ready in time to display at their party or we can schedule on the day/close to the day if you would prefer fun memories on their special day.
All photoshoots take place in my studio in Sawtry, just 2 minutes off the A1 between Peterborough and Huntingdon.
Our Cake Smash Photoshoots include:
up to 2 hours in the studio
professionally baked cake 
balloon garland in your choice of colours
family and sibling portraits, as well as baby
the smash
bubble bath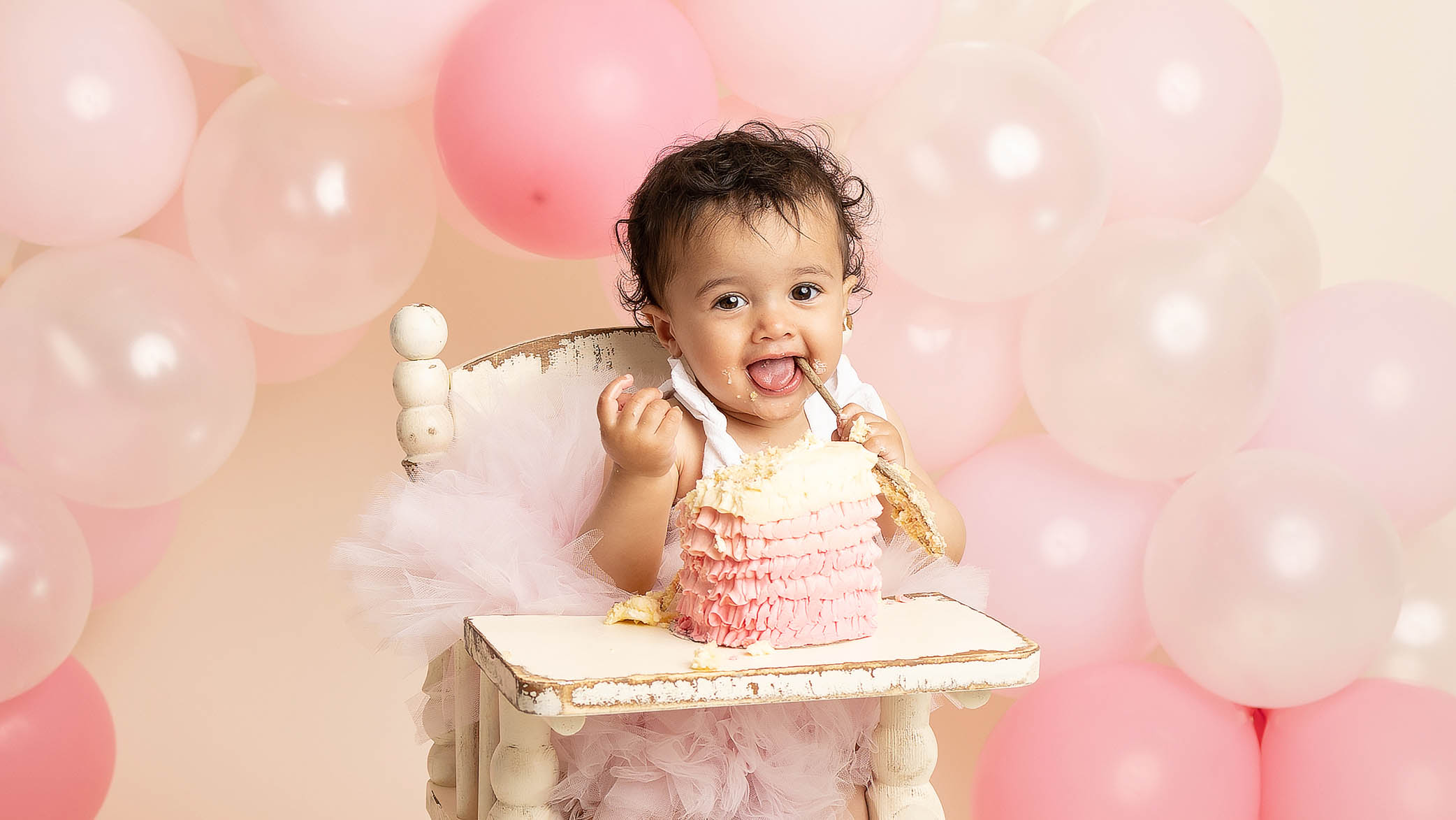 From just the enquiry on Instagram, Sarah was so nice and easy to speak to. Able to discuss exactly the sort of shoot we wanted, as we weren't able to do a newborn shoot because of lockdown. Sarah came up with amazing ideas for our daughters first birthday shoot. The initial concepts were really exciting including colour schemes; every detail was thought of. On the day of the shoot Sarah was amazing with our daughter who hates photos. You wouldn't believe that with the end result. She has so many props and outfits and was able to keep our daughter smiling throughout. We all had a fun experience. She was also very patient with us as our daughter took some warming to the cake. On seeing a preview after the shoot We already knew We would have to take the biggest package far too many amazing images to choose from. We were so excited to see them at our private viewing. The private viewing is such a nice touch seeing them on the big screen with a beautiful video. The whole experience start to finish was so immersive. We received a bag of treats – lots of prints of our pictures, several with mounts on, a usb of all the images, discount on a frame, discount for our friends to use and some lovely choccies. Just such a nice touch. We will 100% be back thank you so much for capturing the most amazing pics of our family. We just can't recommend you enough.
Such an amazing day, Sarah was brilliant from start to finish, made us all very welcome and the photos were amazing. Very pleased and would 100% be returning for another shoot. Thank you