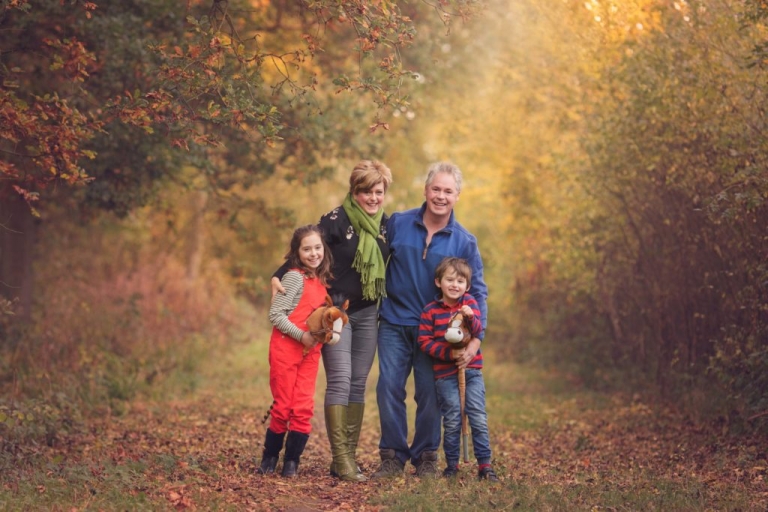 Why do a family photography session?
Existing in photographs for our children (and grandchildren!) is so important. They aren't going to care if you haven't had your hair and makeup done professionally, or if you haven't lost those few pounds you wanted to lose. They will just be so happy that these photographs exist.

When is best to book in?
Its best to book in a few weeks ahead of when you would typically like to have your images, it usually takes me around 2 weeks to turn things around. If you require a weekend slot then you will usually need to allow a fair bit more time as my Saturday sessions are in high demand and short supply.
What should we wear?
Well, that does depend on the time of year that we are shooting your family session. And yes, we live in the UK so sometimes that can be weather dependant anyway! Depending on the time of year and the colours at that time, I will send you some suggestions with your booking.
How many of us can attend?
My standard session covers two parents and their children. If you would like a more extended family shoot, its not usually a problem. Please get in touch prior to booking to discuss dates and pricing.
What happens after the session?
After your session I know you will both be very excited to see your images. So I will aim to schedule your viewing session for around 2 weeks after your shoot. During this viewing session you will be able to view your edited images and decide on your digital package. We will also chat about wall art, albums and prints. Minimum purchase is your chosen digital package.
How will my images be edited?
Ahh, this is usually mum and dads favourite question. We all like to look our best in photographs. I'll make sure that any little blemishes are minimised and if you would like any thing additional then we can talk about it and make sure that everyone is happy 🙂
What are the costs?
Your booking fee is £49. Your booking fee secures your space in the diary, guarantees a session with me and is deducted from your chosen package at your viewing session. There is an additional charge of £25 for all Saturday sessions – the studio is closed on Sundays.
What are the basic packages?
Package one – 3 images £249 (less £49 paid on booking)
Package two – 5 images £299 (less £49 paid on booking)
Package three – all images £399 (less £49 paid on booking)