Last Remaining Christmas Mini Sessions!
Your last chance to snap up some easy gifts this year – Saturday 18th November at 4.15pm, Saturday 25th November at 12.30pm.
Newborn and Baby Photographer in

Huntingdon 
Covering Peterborough, Huntingdon, St Neots, Stamford and Oundle areas.

Baby Photographer in

Huntingdon 
Hey there, and welcome.  I'm Sarah, an award winning, professional newborn and baby photographer in Huntingdon, Cambridgeshire. If you have found me here, then you are most likely looking for a maternity photoshoot, or a newborn photography session. Or perhaps you are thinking of celebrating a first birthday with some cake smash photographs?
Whatever the milestone, I would love to help you preserve those incredibly fleeting early moments of your baby's first days, capture those changes throughout their first year and how your wonderful family evolves over the years as I do for so many other parents.
My one aim is to provide you a way to look back on this special time by creating beautiful portraits, allowing your family to treasure them for years to come.
My cosy photography studio is based in Cambridgeshire – located in Sawtry, (just 2 minutes off the A1) Huntingdon and also offers baby and family photoshoots.
Capturing memories for families in the Peterborough, Huntingdon, St Neots, Stamford, Oundle and surrounding areas.
Sarah xo
Beautiful Newborn and Baby Portraits in Cambridgeshire
What do we do?
Award Winning Professional Newborn and Baby Photographer in Huntingdon | Peterborough
What do my clients think?
We have visited Sarah for newborn, sitter and cake smash sessions with both our sons. She is amazing, with babies and children, in such a calm loving environment. The hardest part of the whole experience is choosing which of the amazing photos. Could not recommend Sarah enough.
We did a newborn shoot with Sarah in 2020 for my son which was absolutely magical, the photos are just incredible. And the whole experience was just so lovely, Sarah makes you feel so at ease, and she is so incredible at making the babies/children feel comfortable! We recently had my daughters newborn shoot and are awaiting to view the photos, which I am so excited for! I can't recommend Sarah highly enough.
Baby Photographer in Huntingdon
Shall we work together?
If you'd love soft warm colours and cute, cosy poses in a relaxed environment – then you'd love a photoshoot with me at Sweet Baby Photography.
I tailor all my photoshoots around my clients to ensure we are shooting something that they love (and that matches their homes)
I edit all images to remove any non permanent blemishes – but I will never over edit. No plastic looking fake skin here!
How does it work?
Upon booking we take a non refundable session fee (£49 weekday, £99 weekend) to secure your session.
The Studio
Sweet Baby Photography Huntingdon
My beautiful cosy studio is located in Sawtry, just off the A1 between Peterborough and Huntingdon. The studio was built in January 2021 and designed from the ground up by me.
Designed with your needs in mind, we have comfy seating for you to relax with a nice cold drink from the fridge while I shoot. There is a tv to keep older siblings entertained (complete with Netflix!) and a fab park just around the corner for those who need to run off a bit of energy.
The studio is not a huge space, but one that I really hope you will feel comfortable and at home in.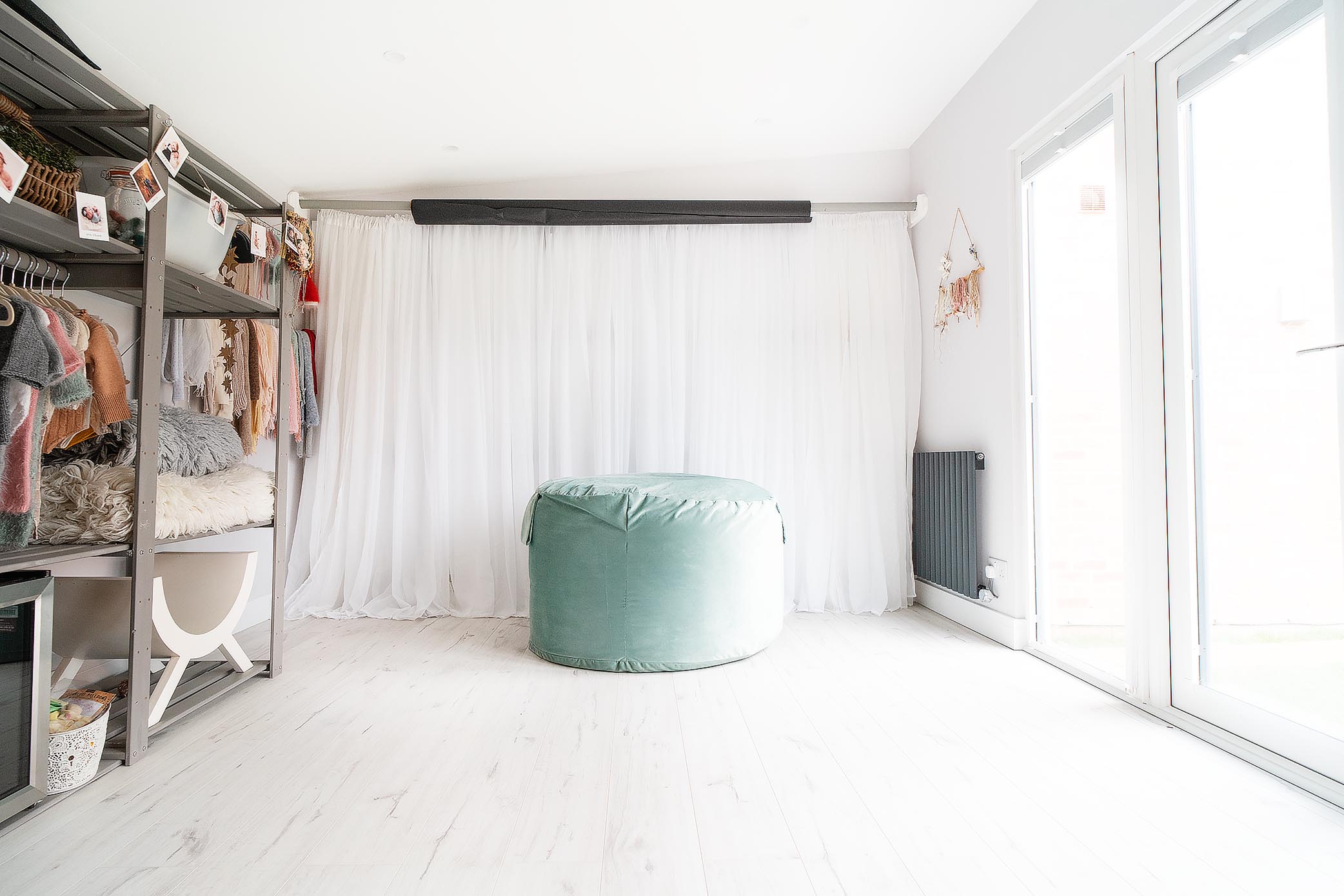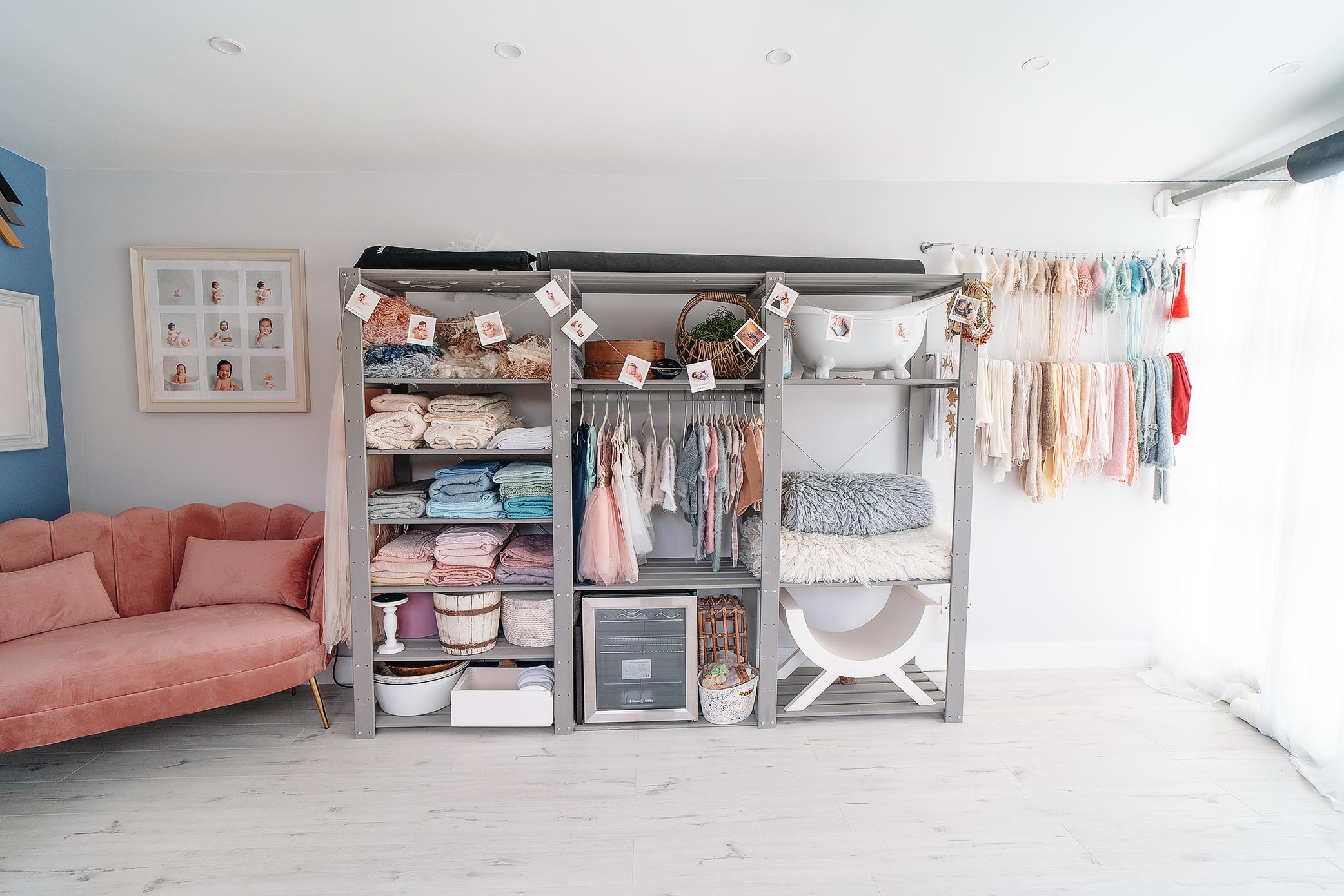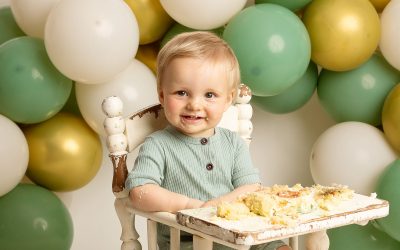 What is a Cake Smash? Everything you need to know.What is a cake smash? A cake smash is exactly what it sounds like.  Which seems like a crazy idea, to give your baby a whole cake to themselves!  But yes, we give baby a beautifully baked cake and let them explore the...