Now Lets Capture That Personality!
Baby Photographer, Huntingdon | Peterborough
Baby Photographer, Huntingdon | Peterborough
If you missed the newborn stage, or if you simply want to update your baby's photos to perfectly capture their first year, then a baby photography session at Sweet Baby Photography is for you.
These sessions are aimed at babies who are able to sit up unaided, but they can be booked sooner (especially if you missed out on newborn photos) as I am more than happy to work with your baby exactly as they are now.
If your baby is under 6 weeks old then you should check out my newborn sessions, as we may still be able to capture this precious time for you.
Baby Photographer Huntingdon | Peterborough
About Your Session
Your photoshoot at Sweet Baby Photography will last around 1-1.5 hours
You are encouraged to have some family photos and photos with baby's siblings if thy have them
Your session will be fully led by your baby and what they need. I allow enough time that baby can have a feed or a cuddle if they need to
We will arrange a consultation before your shoot (either in persone at the studio or over the phone if you prefer) to discuss your ideas and preferences
My studio is located in Sawtry, just off the A1 near inbetween Peterborough and Huntingdon, also convenient for those living in the St Neots, Stamford and Oundle areas.
Booking in advance is essential (especially if you are wanting your art to be ready for a certain date) as my diary is usually booked 4-5 weeks in advance
We have had two session with Sarah now, both of which have been truly amazing experiences from start to finish. From her beautiful studio, to the adorable little outfits and props and timeless pictures she captures. She made us all feel totally at ease and comfortable both times and looked after our precious baby girl like she was her own. There is no doubt that we will be back again in the future as our girls grow (and maybe with another baby!) If you are looking for a photography service which offers a range of packages and beautifully timeless images and printed products, Sarah is your woman! We opted for a fine art tray and it was worth every single penny. Thank you so so much Sarah. I wish I could put into words how much it means to me too to have these beautiful images of my girls that I will cherish forever.
Contacted Sarah to discuss a photo shoot for our  little boy and from the moment we spoke with her we knew we had contacted the right person. Met Sarah at her studio and despite the little one not being on his best behaviour (hadn't slept well the night before), Sarah put us all at ease and told us not to worry. Sarah took some amazing pictures, which under the circumstances of George not being that cooperative, is a credit to her professionalism and patience. If you're looking for a photographer for your baby or family, we would have no hesitation in highly recommending Sweet Baby Photography by Sarah.
I have had two sessions with Sarah with both of my babies and she is very professional and incredibly patient, her new studio is perfect and she makes you feel very comfortable. I would highly recommend Sarah to capture the moments that you don't want to forget.
Baby Photographer, Huntingdon | Peterborough | Cambridgeshire
Prices
You'll pay a session fee on bookng. This is £49 on a weekday and £99 on a Saturday.
This session fee secures your booking in my diary and covers the shoot and preparation of your final images.
I offer two packages for sitter sessions.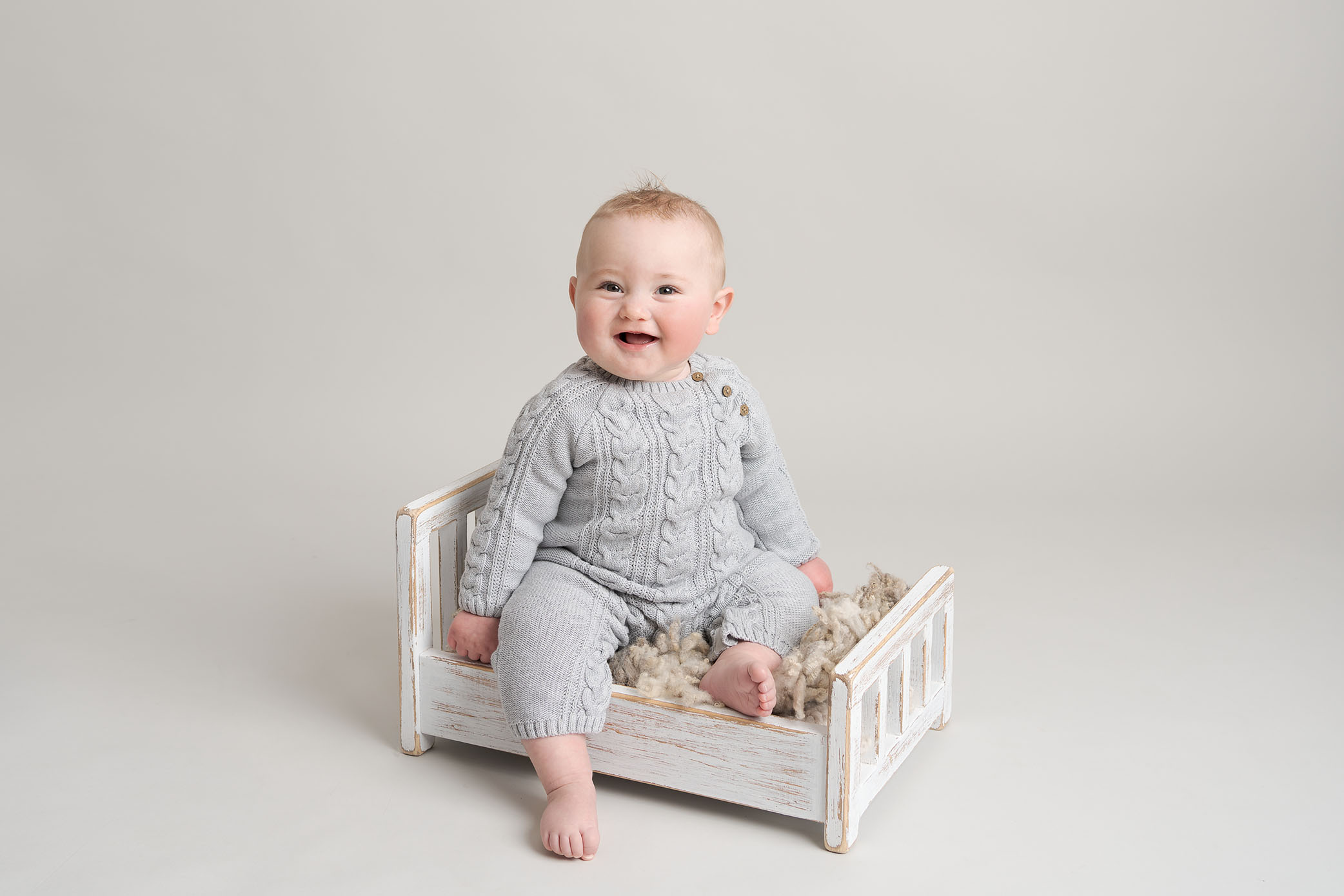 Personal consultation to discuss your needs and preferences
Up to 1.5 hours shooting time in the studio
Full use of my props and accessories
Private viewing session
All your digital high resolution images on a USB
A matching set of professional prints
Facebook timeline cover
Beautiful slideshow of your images
£50 wall art credit
£50 off your cake smash session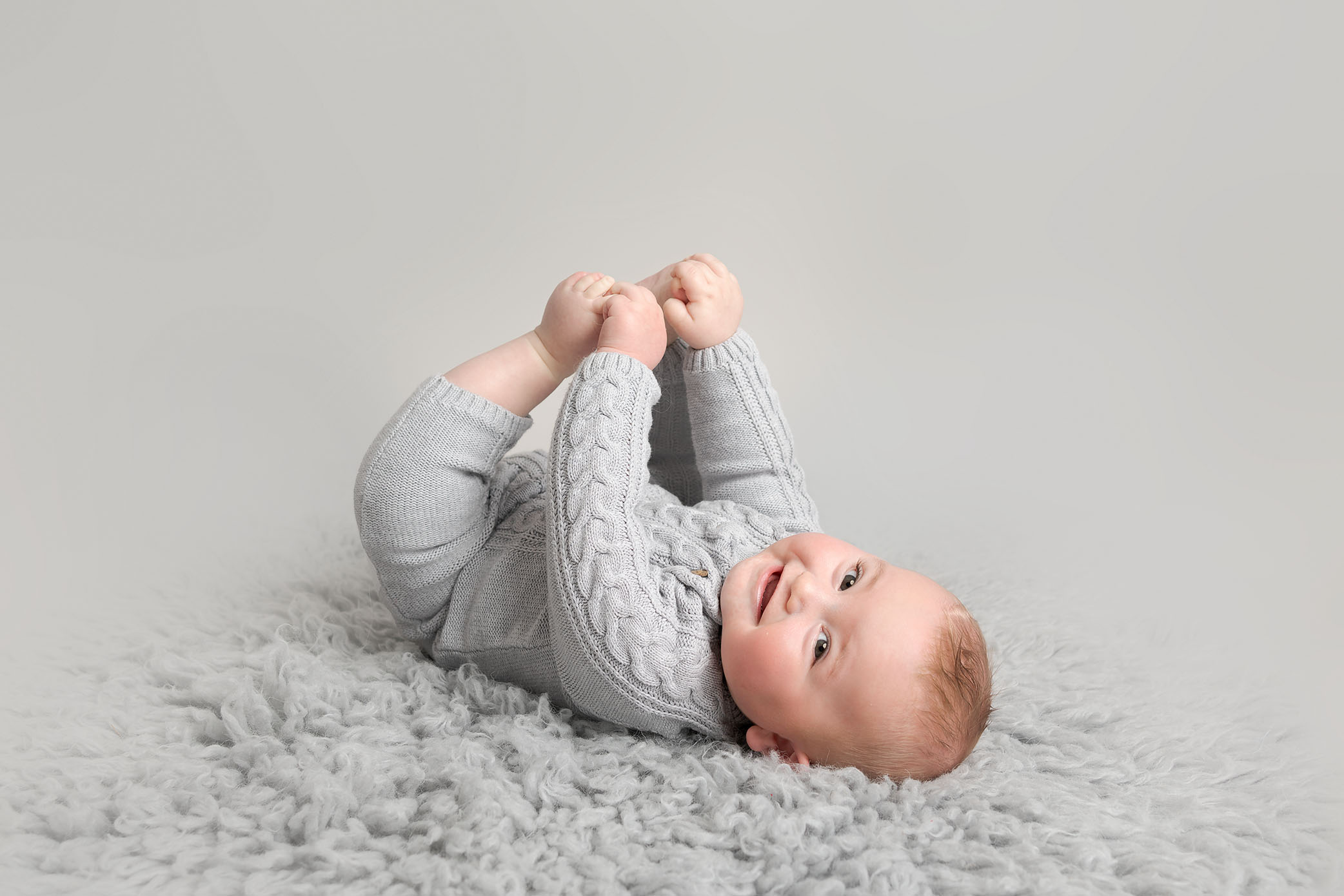 Personal consultation to discuss your needs and preferences
Up to 1.5 hours shooting time in the studio
Full use of my props and accessories
Private viewing session in which to select your images
5 digital high resolution images of your choice
Baby Photographer Huntingdon | Peterborough
Whats the process and how do I book in?
You can secure your session with just £49/£99 today.
1. You first need to get booked in here.  Just select the month of your prefferred session date from the drop down list. I will get in touch and we will arrange your consultation.  If your baby is ready for their shoot earlier or later, then we can always adjust that for you.
2. Your session day is here! So we shoot your session, aiming for a time where baby is typically happy and content. This can be flexible too, as I know they like to change nap times sometimes.
3. After your session you will be super excited to see the final images, so I will get straight to work producing these for you. I will aim to invite you back to the studio to present your finished images within 10-14 days.  I aim for your ordering session to be as relaxed as your shoot, so you will get no hard sell from me.  Just beautiful images of your family.
Or if you do have any questions at all before booking, please do feel free to give us a call on 07546 259981.