Your baby is the proof that love before first sight does in fact, exist.
Stunning Maternity & Newborn Photography, from a Cambridgeshire based studio.
A maternity or bump to baby shoot in my comfortable studio is the perfect way to 𝐜𝐚𝐩𝐭𝐮𝐫𝐞 𝐭𝐡𝐞 𝐯𝐞𝐫𝐲 𝐬𝐭𝐚𝐫𝐭 𝐲𝐨𝐮𝐫 𝐛𝐚𝐛𝐲'𝐬 𝐥𝐢𝐟𝐞, and 𝐲𝐨𝐮𝐫 𝐠𝐫𝐨𝐰𝐢𝐧𝐠 𝐟𝐚𝐦𝐢𝐥𝐲.
They are the perfect way to preserve the memories of this exciting time to look back on and enjoy for years to come. There is the option to 𝐢𝐧𝐜𝐥𝐮𝐝𝐞 𝐭𝐡𝐞 𝐰𝐡𝐨𝐥𝐞 𝐟𝐚𝐦𝐢𝐥𝐲 𝐭𝐨𝐨, and really capture this incredile milestone in your family. You are very welcome to bring along your partner and any older children to be a part of it too.
My maternity photography sessions all take place in my Sawtry studio. The setups that we will use will be neutral and minimalistic, ensuring that your collection of images won't look dated over time.
I have a gorgeous range of dresses for you to use during your shoot if you would like to add a little glamour – and I am adding to them all the time!
These sessions are 𝐛𝐞𝐬𝐭 𝐬𝐡𝐨𝐭 𝐚𝐭 𝐚𝐫𝐨𝐮𝐧𝐝 𝟑𝟐-𝟑𝟔 𝐰𝐞𝐞𝐤𝐬 of pregnancy, when you will have a lovely full bump but not too close to your due date. You can book you session any time, but 𝐦𝐨𝐬𝐭 𝐜𝐥𝐢𝐞𝐧𝐭𝐬 𝐛𝐨𝐨𝐤 𝐚𝐟𝐭𝐞𝐫 𝐭𝐡𝐞𝐢𝐫 𝐬𝐜𝐚𝐧.
You might also be considering a newborn photography session when your little one arrives, so you should definitely check out my Bump to Baby Photoshoot Package giving you the opportunity to capture both maternity and newborn sessions with a bundle saving.
Maternity and Family Photographer in Huntingdon | Peterborough
All About Your Photoshoot
✔️ For best results we will shoot while you are between 32-36 weeks along
✔️ Your maternity session at Sweet Baby Photography will last around 1 hour
✔️ You are encouraged to have some family images during your shoot
✔️ The studio is located in Sawtry, just off the A1 between Peterborough and Huntingdon, also convenient for those living in the St Neots, Stamford and Oundle areas.
✔️ It is neccessary to pre book your maternity shoot at few weeks in advance due to high demand and scheduling restrictions
Occasionally, spaces do open up at the last minute, so do get in touch even if you have left it a bit late.
We would love to fit you in if we can.
Absolutely fab from start to finish. Got booked in very quickly, photoshoot was amazing and Sarah was very patient and lovely with our sassy little lady who did not want to go back to sleep!
Photos are absolutely stunning and we've booked in again already.
Highly recommend  xx
I called Sarah up very last minute wondering if she may be able to fit us in for a newborn photoshoot for the following day, I explained our situation, sarah asked for sometime and called us back, she managed to move her schedule around and fit us in. Outstanding level of service provided, I had a c section and Sarah was very accommodating making sure I was comfortable, we followed with another family shoot a few weeks later and again Sarah provided a fantastic level of service, she was also very good with our 7 year old who has ADHD/autism, keeping him occupied and entertained. The photographs are so beautiful we are still gushing over them and they are available for you all to see on her fb/instagram, Baby Amaal… go have a look. Thank you so much Sarah, you really did put the icing on the cake for us ❤️
We have had two session with Sarah now, both of which have been truly amazing experiences from start to finish. From her beautiful studio, to the adorable little outfits and props and timeless pictures she captures. She made us all feel totally at ease and comfortable both times and looked after our precious baby girl like she was her own. There is no doubt that we will be back again in the future as our girls grow (and maybe with another baby!) If you are looking for a photography service which offers a range of packages and beautifully timeless images and printed products, Sarah is your woman! We opted for a fine art tray and it was worth every single penny. Thank you so so much Sarah. I wish I could put into words how much it means to me too to have these beautiful images of my girls that I will cherish forever.
You can see more wonderful reviews from happy Mums and Dads here on Google.
Maternity Photography in Huntingdon | Photographs you'll treasure for a lifetime.
Prices and Packages | Session Fees and Digital Packages
You'll pay a session fee on booking. This is £49 on a weekday and £99 on a Saturday.
This fee secures your booking in my diary and covers the shoot and preparation of your final images.
I offer two packages for you to choose from at your viewing and ordering appointment. I'll aim to invite you back to the studio for an exciting reveal of your gallery within approximately 10-14 days.
To recap what is included in your session fee:
✔️ up to 1 hour in the studio
✔️ preparation of your image gallery
✔️ use of my beautiful maternity dresses
❌ printed or digital photographs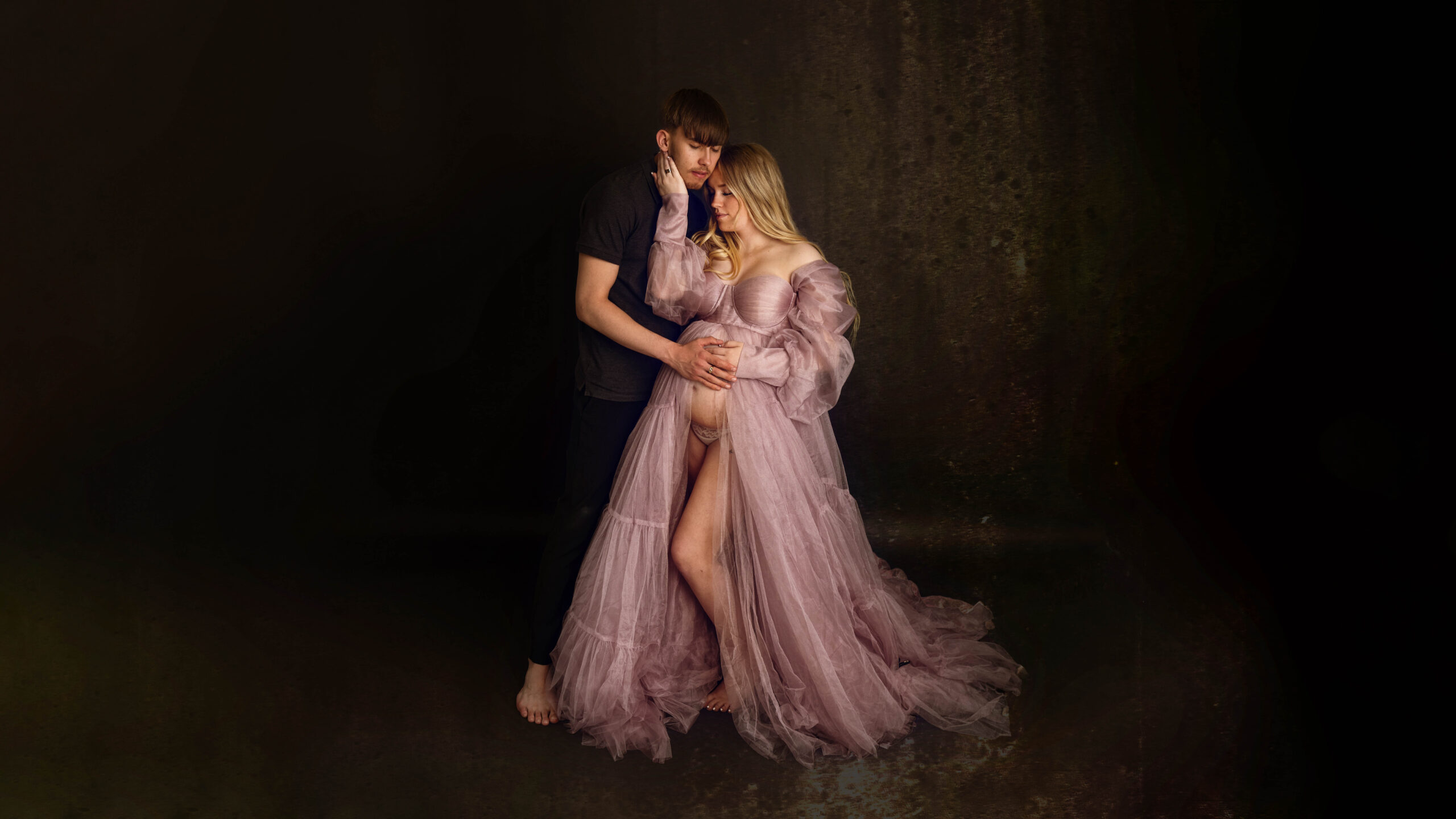 ✔️ Up to 1 hour in the studio
✔️ All your digital high resolution images
✔️ A matching set of professional prints
✔️ Beautiful slideshow of your images to share with friends and family
✔️ £50 wall art credit
✔️ £50 off your newborn session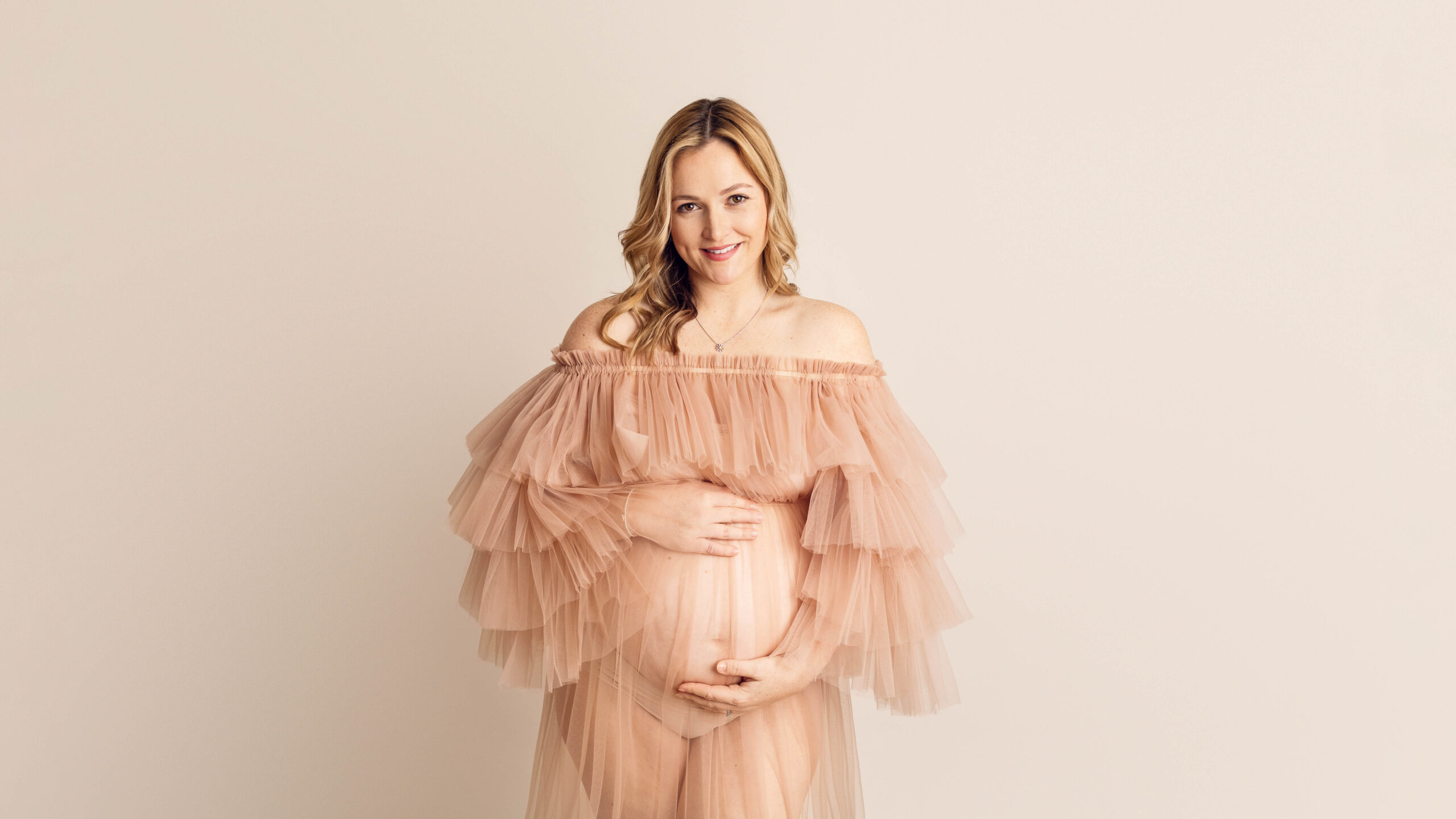 ✔️ Up to 1 hour in the studio
✔️ 5 digital high resolution images of your choice
✔️ A matching set of professional prints of your chosen images
Maternity Photography Huntingdon | Peterborough
WHATS THE PROCESS AND HOW DO I BOOK IN?
You can secure your session with just £49/£99 today.
1. You first need to get booked in here. Just select the month you would like your session to take place (aroud 32-36 weeks) from the drop down list and add your actual due date to the comments. I will get in touch and we will arrange your consultation and book the date of your session.
2. We shoot your session. If you have not yet finished work then please remember to allow plenty of time on the day for getting ready in addition to the time you will be in the studio, plus any travel.
If older siblings will be at school then you will need to book a weekend session.

3. After your session you will be super excited to see the final images, so I will get straight to work producing these for you. I will aim to invite you back to the studio to present your finished images within 10-14 days.
Or if you do have any questions at all before booking, please do feel free to give us a call on 07546 259981.