Newborn Photography Peterborough
Thank you so much for your interest in a newborn shoot with us. We are really looking forward to working with you to create some stunning images of your baby and family.
We are a Huntingdon newborn photographer, our studio being located in Sawtry.
This photoshoot is ideal for babies who are newborn, between 5 – 14 days old is optimal. With a little extra patience, newborn shoots are available for babies who are up to 6 weeks of age.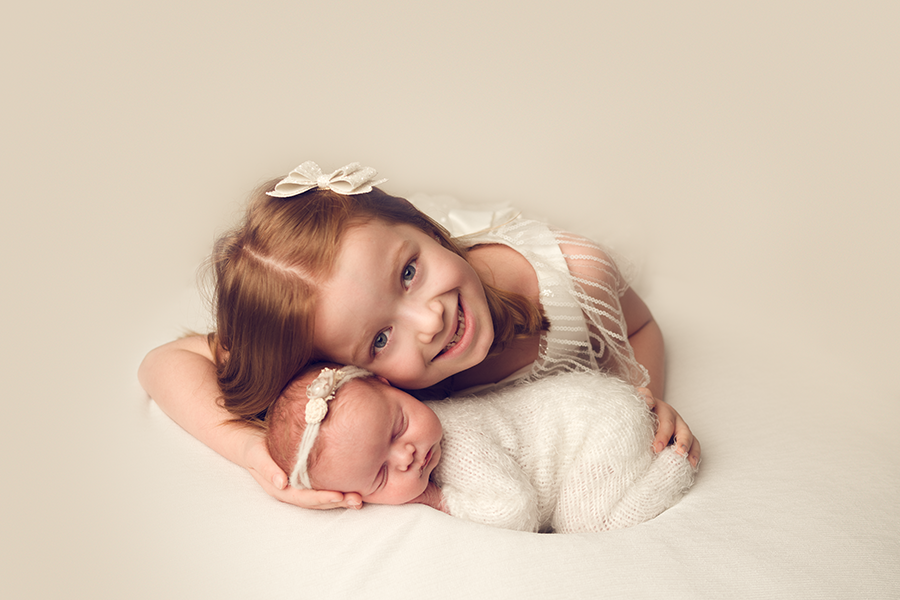 HIGHLY RECOMMEND
I cannot thank Sarah enough for the beautiful photographs taken of our two week old daughter. Not only a great photographer, she really is a natural with babies too and this shows in the finished product. I was amazed she managed to settle my baby better than I could have myself. Highly recommend and would definitely return for future photos.
Natalie Harper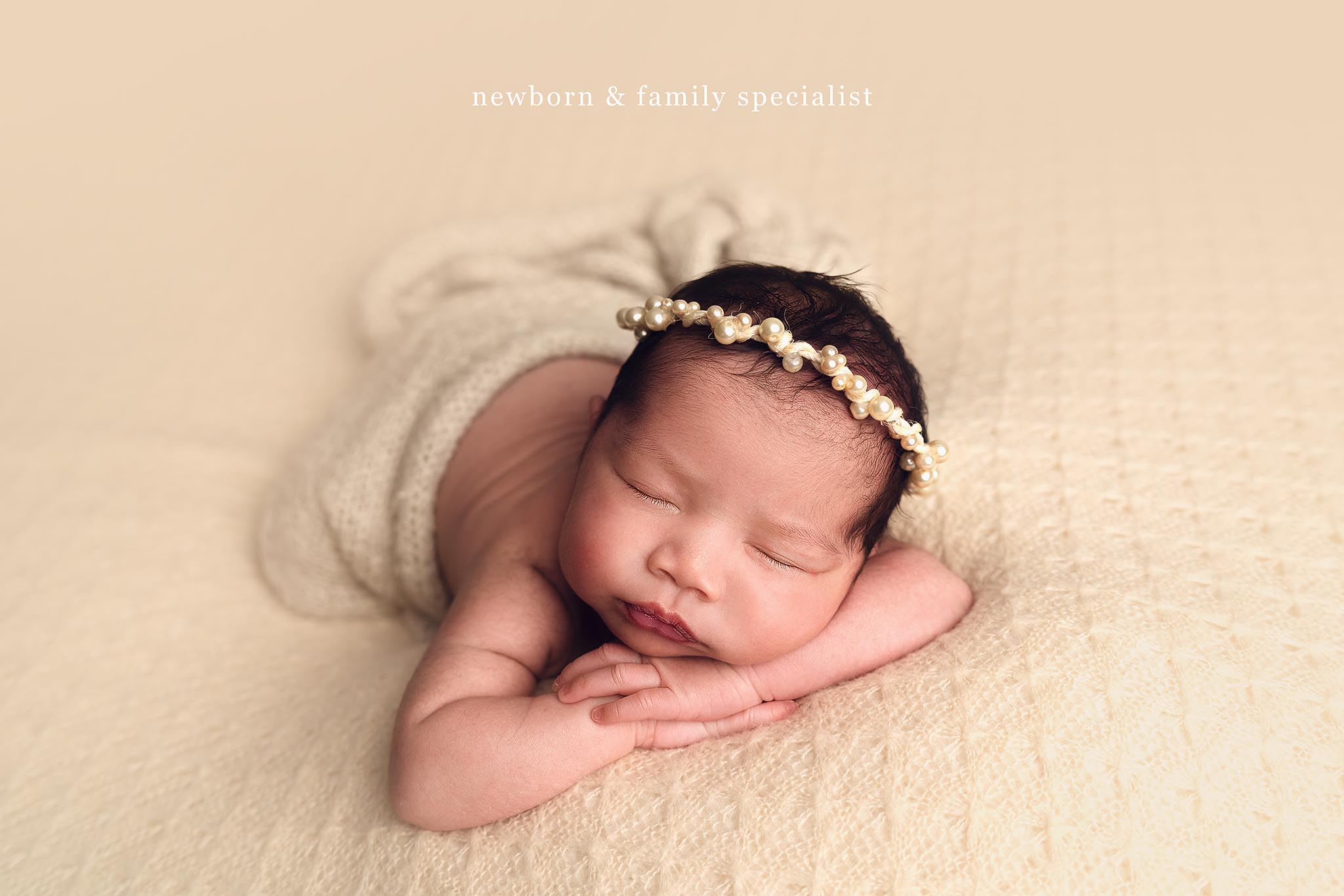 All your digital high resolution images on a USB, complete with a print release
A matching set of professional prints
Facebook timeline cover
beautiful slideshow of your images to share with friends and family
£50 wall art credit
£50 off your sitter session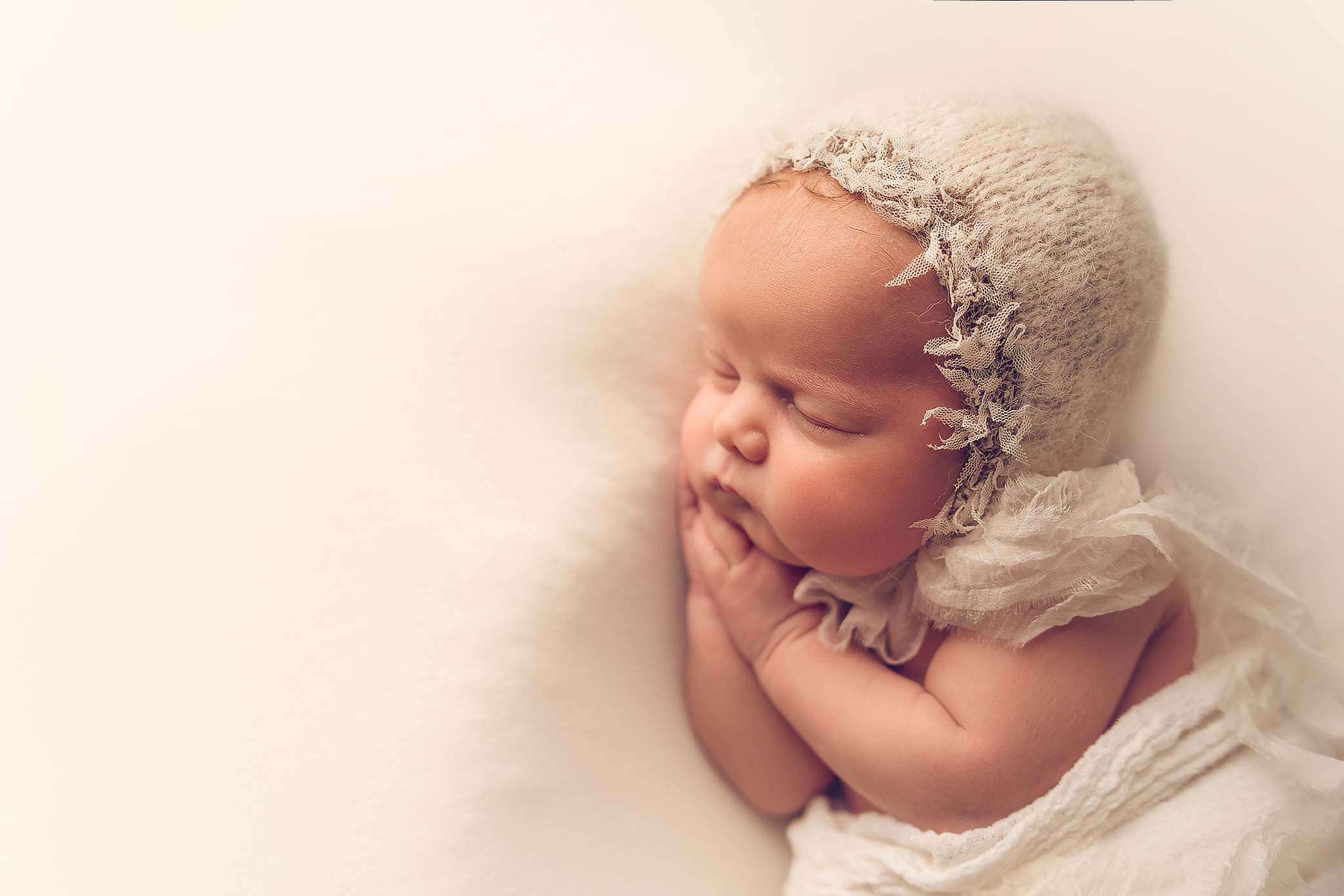 5 digital high resolution images of your choice, complete with a print release

A matching set of professional prints of your chosen images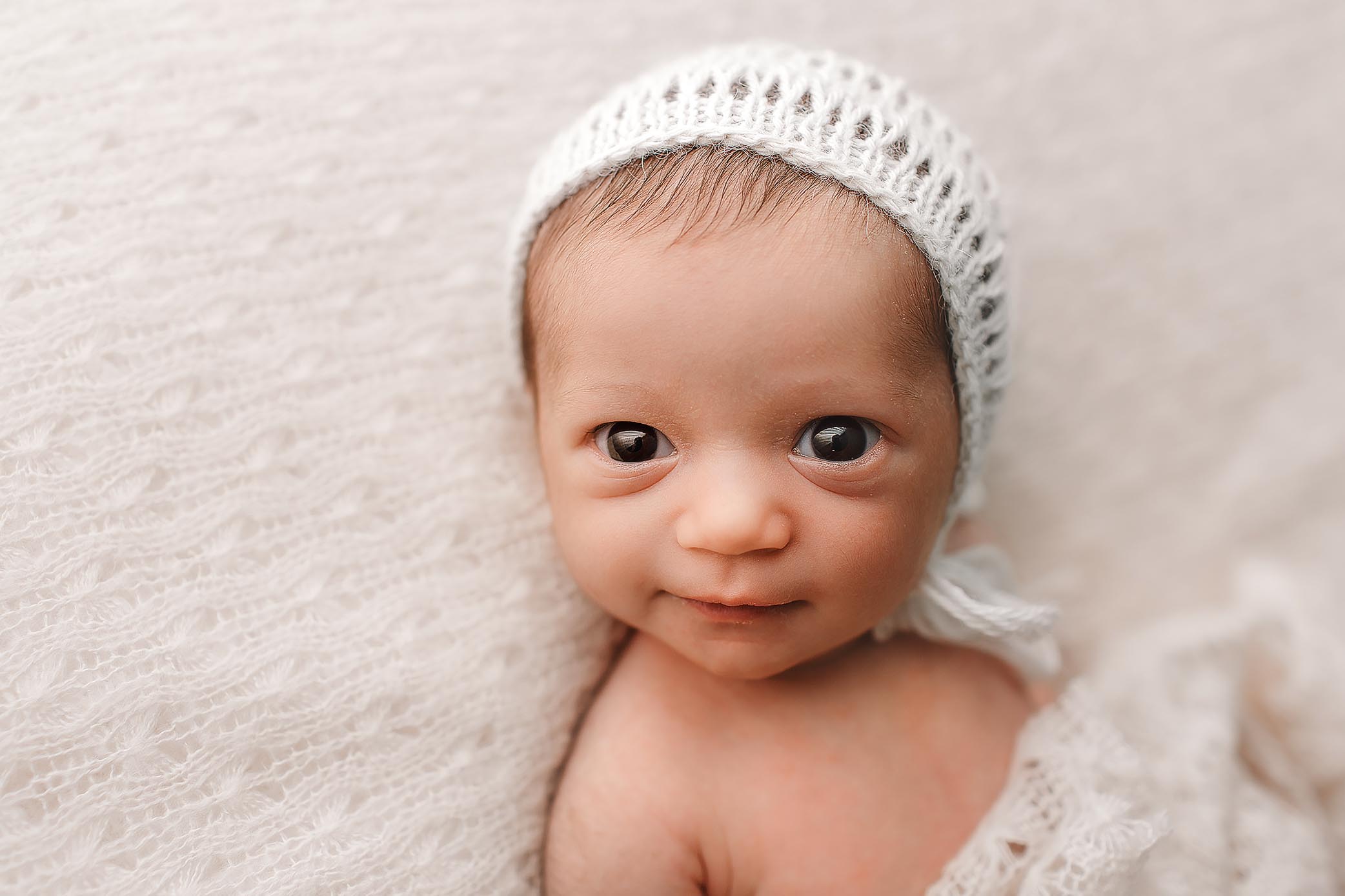 3 digital high resolution images of your choice, complete with a print release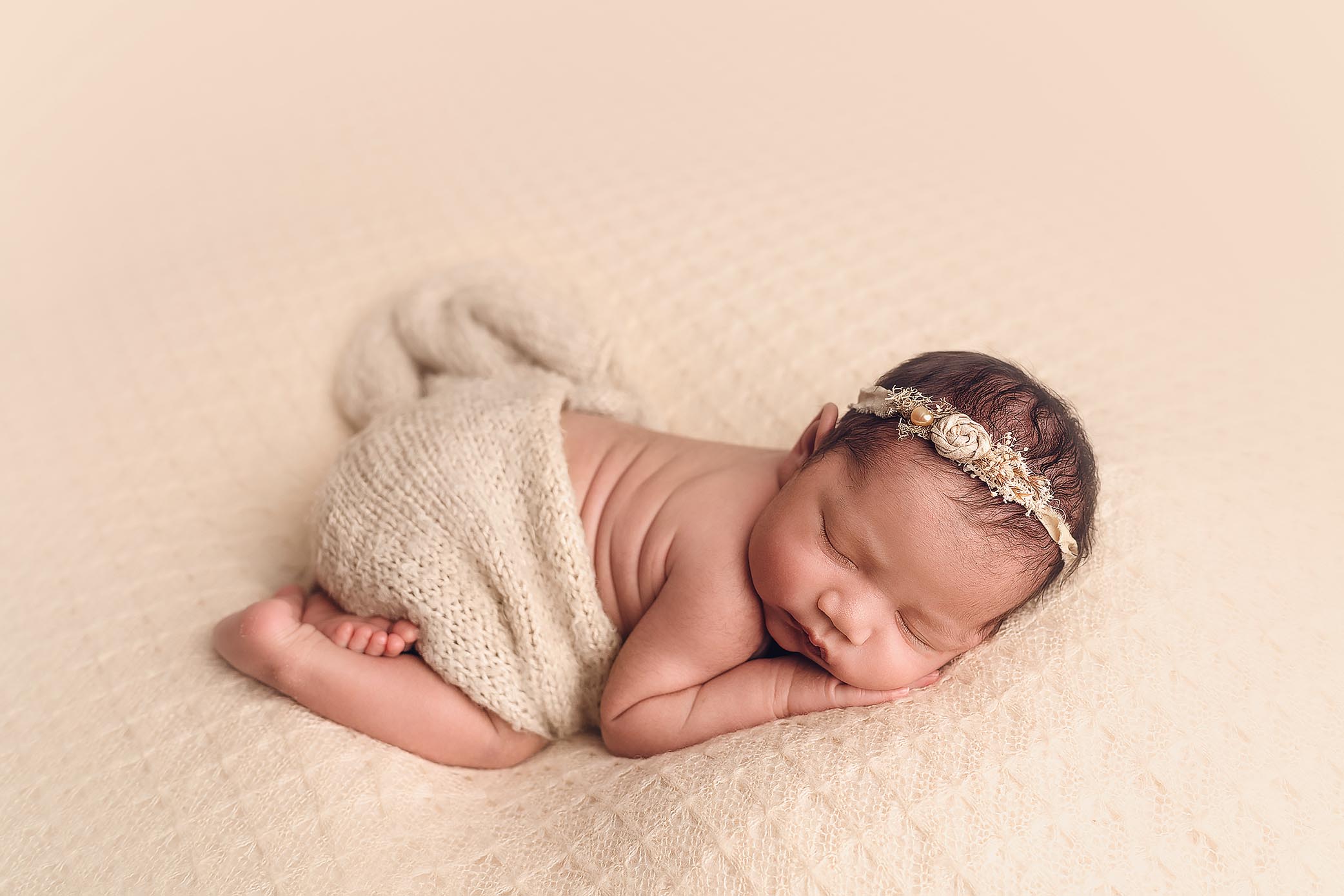 Newborn Photography is a once in a lifetime investment.
You can never get that time back – there are no do-overs.
Its important that we get it right.
Our newborn photography sessions are super popular and are always in really high demand – we take on a limited number each month to ensure that we are always able to allow for early/late arrivals from our booked clients. Occasionally, we do have spaces open up at the last minute, so do get in touch. We would love to fit you in.
Your new baby will take centre stage during their very first portrait session. We will follow your baby's lead during the whole session and take each pose at their pace. Lots of babies need a break or two during their session, so we will allow them plenty of time to feed and cuddle as needed. We tend to allow up to three hours to complete the session.
ABSOLUTELY STUNNING
Absolutely fab from start to finish. Got booked in very quickly, photoshoot was amazing and Sarah was very patient and lovely with our sassy little lady who did not want to go back to sleep!
Photos are absolutely stunning and we've booked in again already.
Highly recommend  xx
Nicola Jane Jowett
I work with an award winning UK lab to bring you the very best in wall art products and albums.
SO HAPPY
I can't recommend Sarah enough, our photos that were taken of our new born are amazing!
We are so happy.
RACHEL MOORE
On booking in you'll pay £99, this will secure your session with us and guarantee you a session within that fleeting newborn stage. This is deductible from your chosen package.
You do not need to commit to a package on booking – although most of my clients do choose to purchase all of their images.
You will be invited back to the studio approximately 2 weeks after your session to view your final images and select your package and wall art. Its a great idea to measure your wall space in advance so you can make informed choices at your viewing. I will be on hand to help with product and size choices and to make the process as easy as possible.
If you do not wish to purchase a package you do not have to. If you would prefer to order a few select images rather than a package, there is a minimum spend of £299.
What is so special about our newborn photography sessions?
At Sweet Baby Photography it is all about you. Before your session we will take the time to talk to you and your family and find out what your preferences. We will tailor your session around what you like and use colours from within your home for a cohesive look.
We invite you to attend our Huntingdon studio with your partner and any older siblings to provide the full family photography experience. We'll capture that first family photograph for you, and also get big brother/sister with their newborn sibling.
We love our job, and our clients love the results!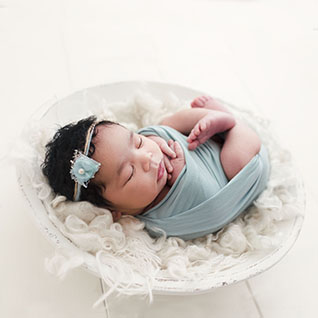 Or if you do have any questions at all before booking, please do feel free to give us a call on 07546 259981.