Newborn Photography is a once in a lifetime experience.
You can never get that time back – there are no do-overs.
It is important that we get it right.
Looking for a newborn photographer in Huntingdon?
A newborn photography session at my studio in Huntingdon is for you if you'd love some cute and sleepy photographs of your little one while they are still very tiny. It is a wonderful way to capture all of their teeny tiny features in a way that you can display beautifully in your home.
Your newborn session in a nutshell.
Newborn Photographer Huntingdon
Your newborn photoshoot at Sweet Baby Photography will last around 3 hours (sometimes  a little more, sometimes a little less depending on how your baby sleeps during our time)
You are encouraged to have some family photos and photos with baby's siblings if they have them
Your baby's photoshoot will be totally led by them, and I will carefully assess their needs throughout. Your baby's safety and comfort will be my number one priority throughout their shoot
We will arrange a consultation before your shoot (either in person at the studio or over the phone) to discuss your preferences and styling
The studio is located in Sawtry, just off the A1 between Peterborough and Huntingdon, also convenient for those living in the St Neots, Stamford and Oundle areas.
It is neccessary to pre book your newborn shoot while you are still pregnant due to high demand. I take on a fixed number of due dates per month to ensure I can fit them in within those precious first few days and weeks.  Occasionally, we do have spaces open up at the last minute, so do get in touch. We would love to fit you in if we can.
Absolutely fab from start to finish. Got booked in very quickly, photoshoot was amazing and Sarah was very patient and lovely with our sassy little lady who did not want to go back to sleep!
Photos are absolutely stunning and we've booked in again already.
Highly recommend  xx
I called Sarah up very last minute wondering if she may be able to fit us in for a newborn photoshoot for the following day, I explained our situation, sarah asked for sometime and called us back, she managed to move her schedule around and fit us in. Outstanding level of service provided, I had a c section and Sarah was very accommodating making sure I was comfortable, we followed with another family shoot a few weeks later and again Sarah provided a fantastic level of service, she was also very good with our 7 year old who has ADHD/autism, keeping him occupied and entertained. The photographs are so beautiful we are still gushing over them and they are available for you all to see on her fb/instagram, Baby Amaal… go have a look. Thank you so much Sarah, you really did put the icing on the cake for us ❤️
We have had two session with Sarah now, both of which have been truly amazing experiences from start to finish. From her beautiful studio, to the adorable little outfits and props and timeless pictures she captures. She made us all feel totally at ease and comfortable both times and looked after our precious baby girl like she was her own. There is no doubt that we will be back again in the future as our girls grow (and maybe with another baby!) If you are looking for a photography service which offers a range of packages and beautifully timeless images and printed products, Sarah is your woman! We opted for a fine art tray and it was worth every single penny. Thank you so so much Sarah. I wish I could put into words how much it means to me too to have these beautiful images of my girls that I will cherish forever.
Prices and Packages

You'll pay a session fee on booking – this is £49.  This session fee secures your booking in my diary and covers the shoot and preparation of your final images.
newborn sessions are scheduled Monday-Friday only.
i offer three package options for newborn photography sessions.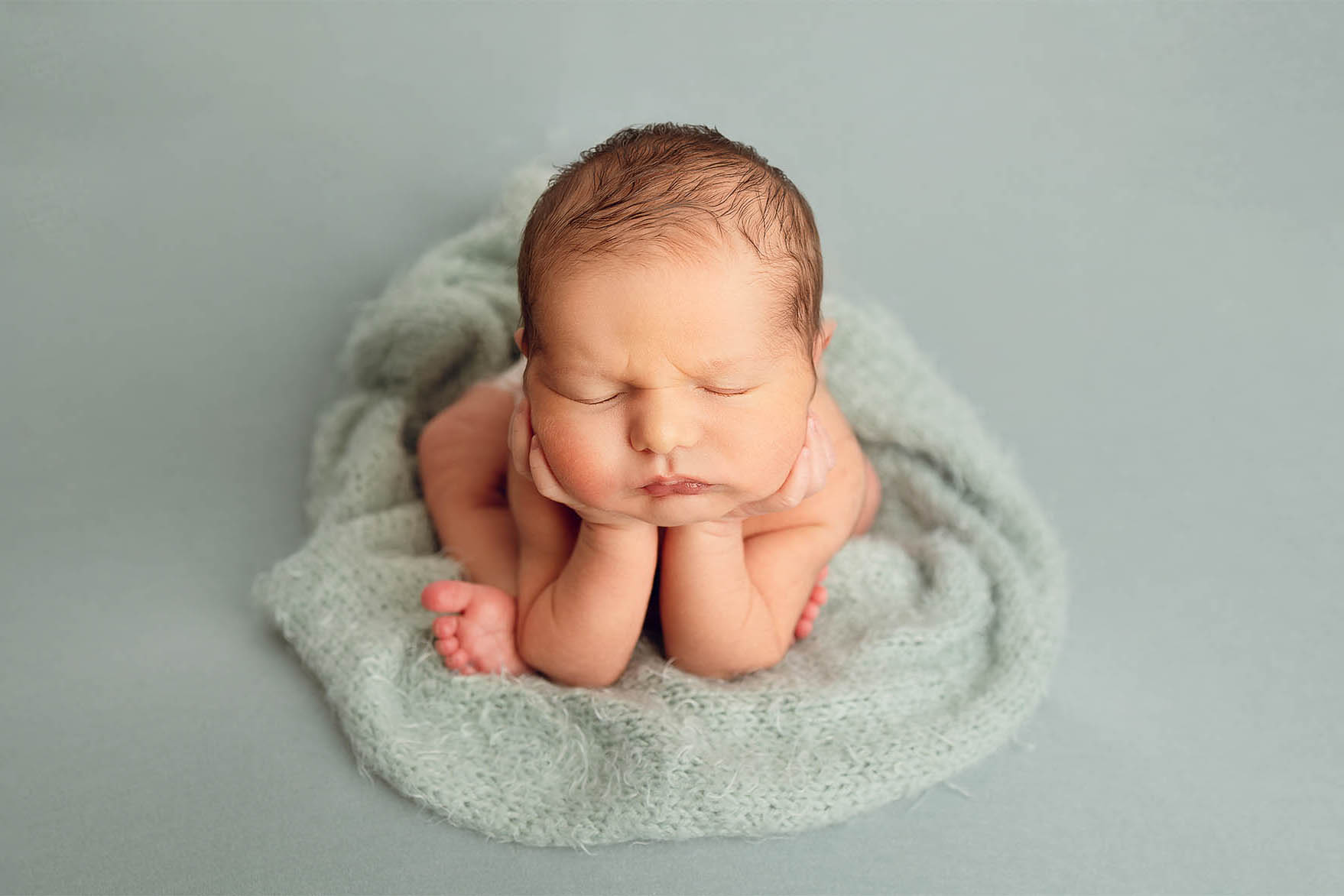 ALL high resolution digital images on a USB
A matching set of prints
Facebook timeline cover
Beautiful slideshow video of your images
£50 credit towards a piece of wall art
£50 off your sitter session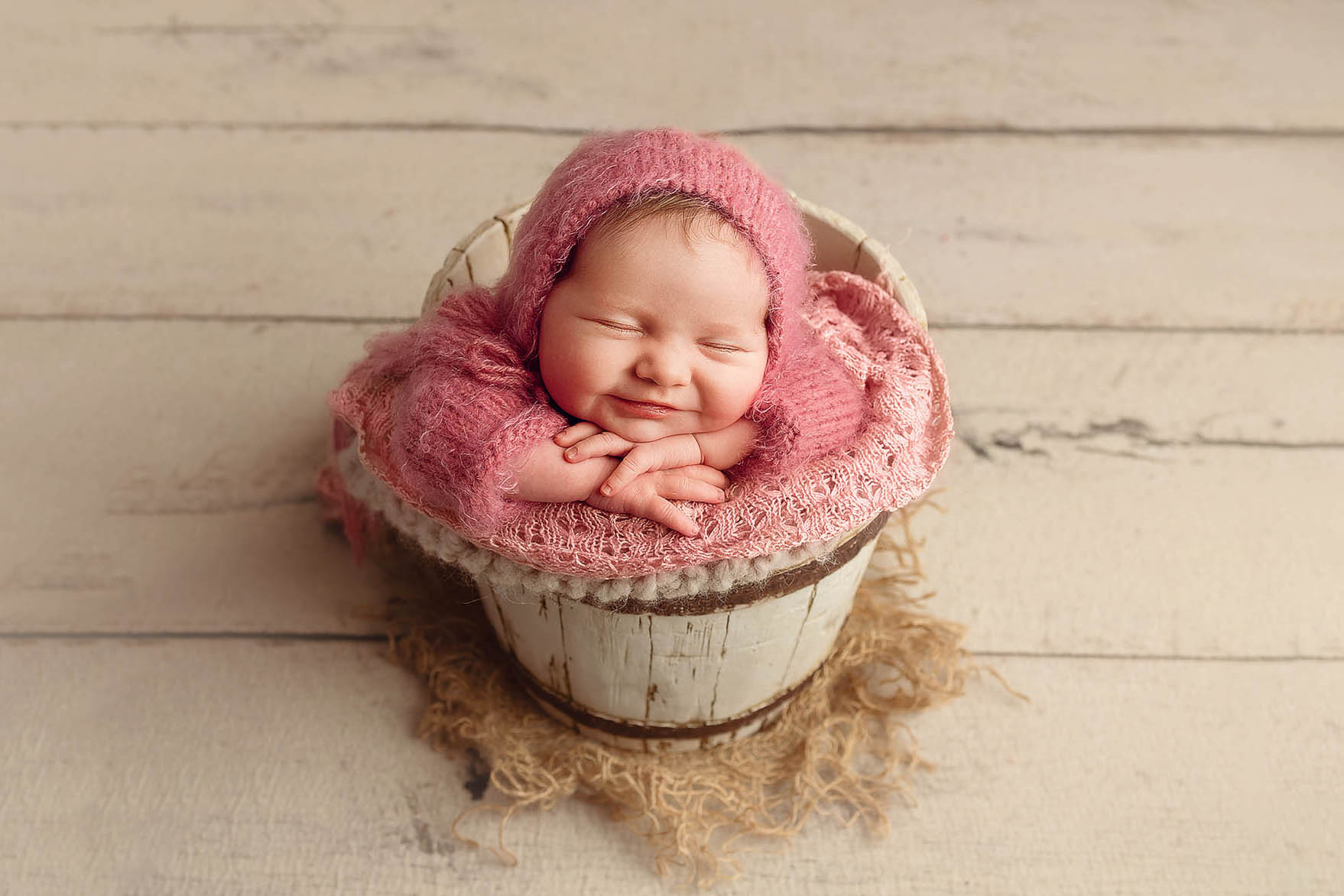 5 high resolution digital images of your choice
A matching set of prints of your chosen images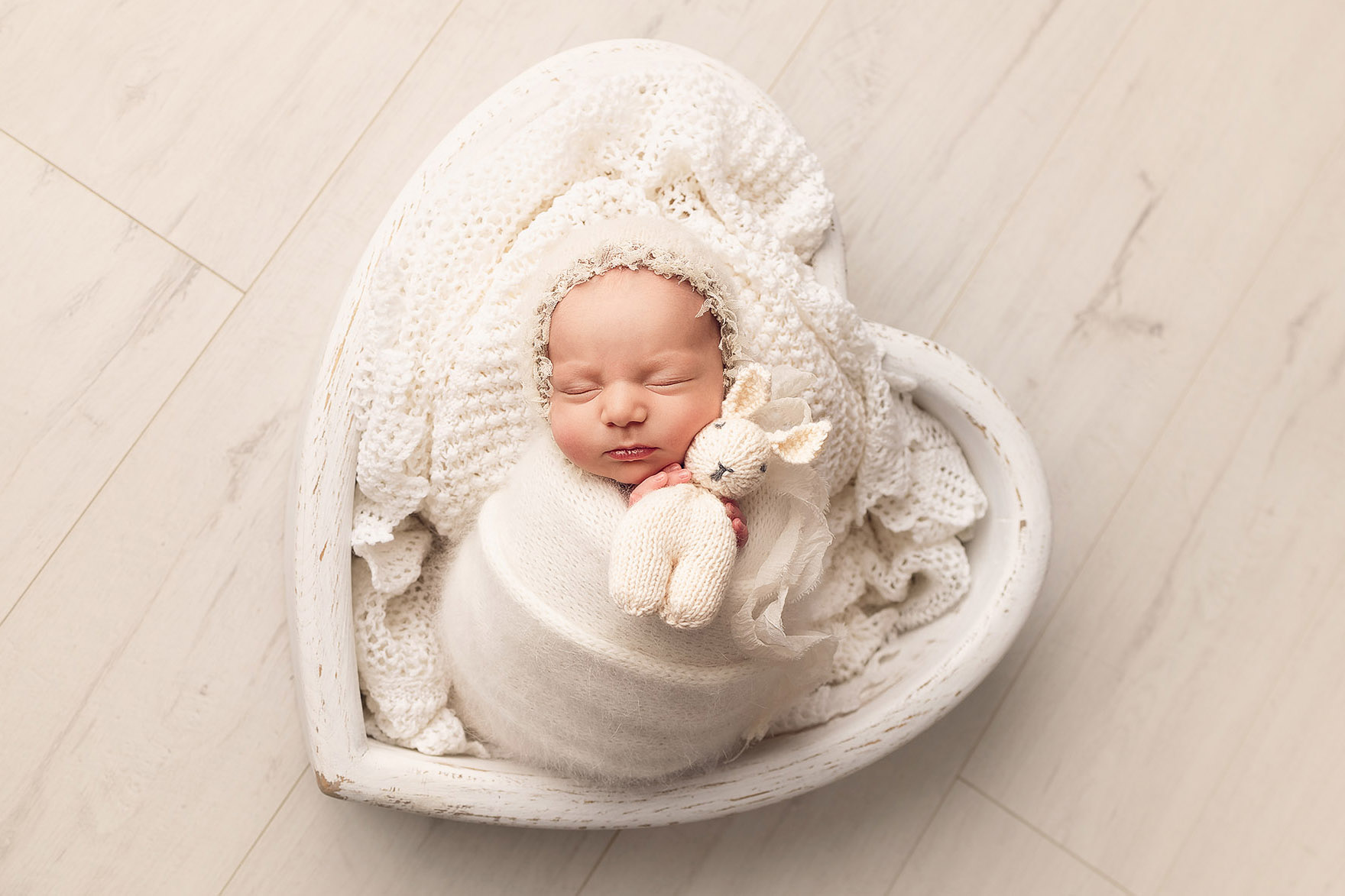 3 high resolution digital images of your choice
Newborn Photographer Huntingdon | Peterborough
Whats the process and how do I book in?
You can secure your session with just £49 today.
1. You first need to get booked in here.  Just select the month of your due date from the drop down list. I will get in touch and we will arrange your consultation.  Your baby will be working to their own schedule so we won't confirm the actual date of your session until they arrive. Please don't worry if they don't arrive in the correct month, I will adjust all of that for you.
2. Baby is here! So we shoot your session on  a date that works for you – best results are within the first 14 days of life. Remember to allow plenty of time on the day.  If older siblings will be at school then I will invite you all back to the studio afterschool/Saturday morning to complete your shoot.
3. After your session you will be super excited to see the final images, so I will get straight to work producing these for you. I will aim to invite you back to the studio to present your finished images within 10-14 days.  I aim for your ordering session to be as relaxed as your newborn shoot, so you will get no hard sell from me.  Just beautiful images.
Or if you do have any questions at all before booking, please do feel free to give us a call on 07546 259981.