Happy New Year!
I had such a fabulous 2018 – thank you all so much for your support and for keeping me so busy. Its already getting busy over in the studio as we start this year off.
Last year we had 51 newborns, 23 sitters, 25 cake smashes, not to mention all the maternity and outdoor family sessions! One of these days I will be organised and create a collage to include an image from every session I shoot..but for now here is a small selection of what I got up to in 2018 with my newborn and baby clients.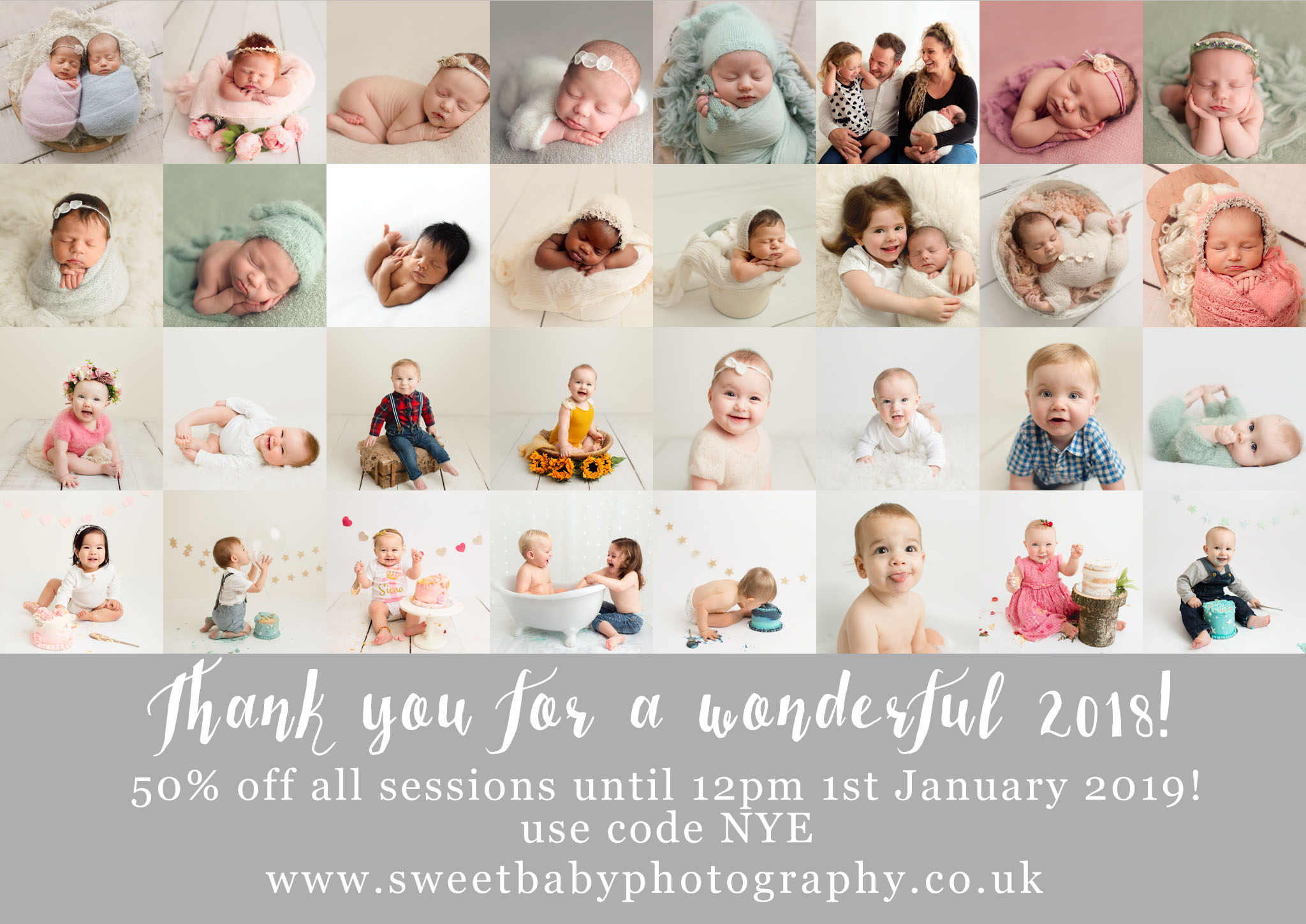 I am yet to shoot the first baby born in 2019, but they have arrived and will be in the studio next week! I do have a few spaces for sessions towards the end of January if you would like to get booked in.
I'm also toying with doing some little Valentines Minis…what do you think?!
Sarah xx