How does a newborn session work?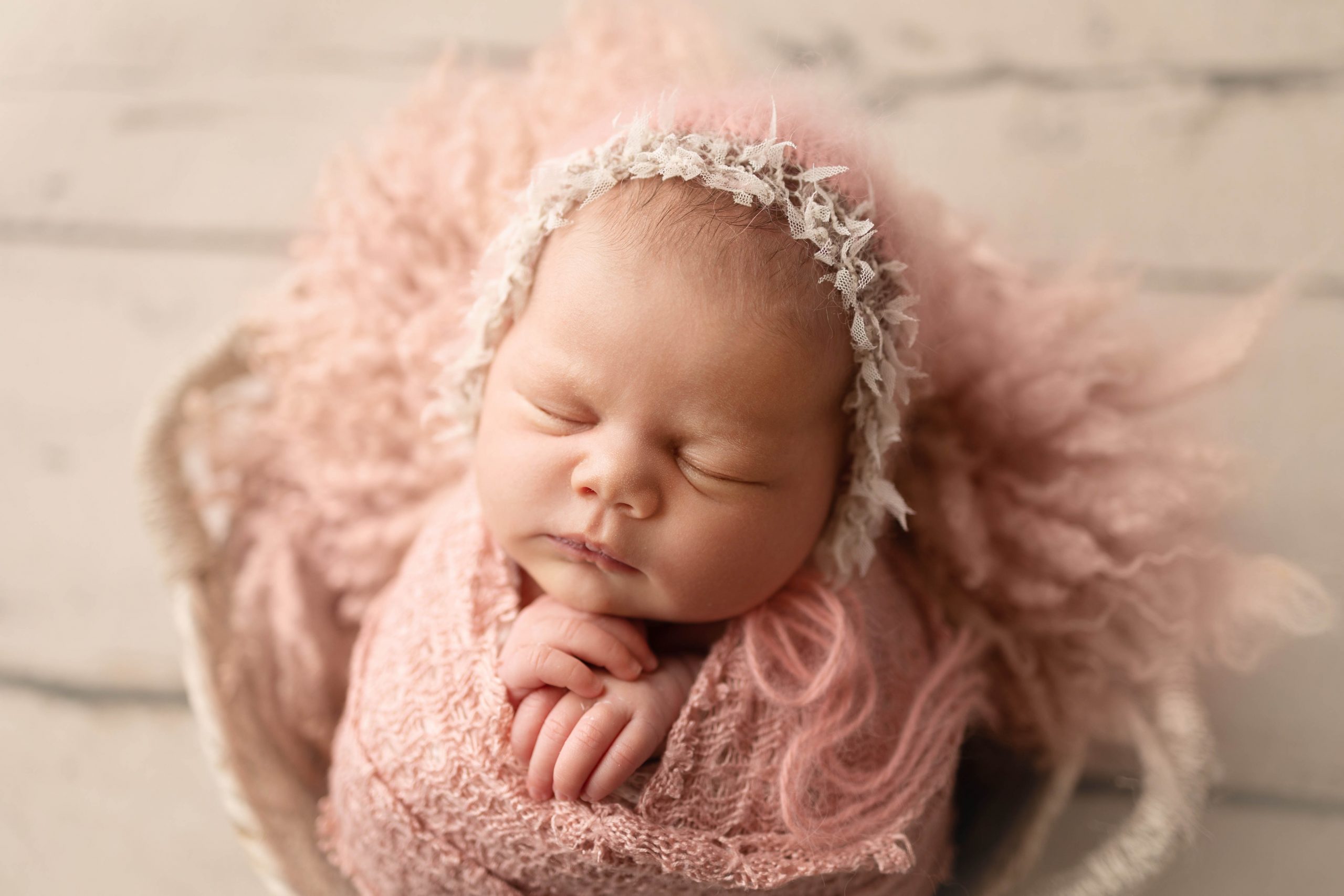 How does a newborn session work?
If you are expecting a baby soon, then you have probably asked yourself: 𝐇𝐨𝐰 𝐝𝐨𝐞𝐬 𝐚 𝐧𝐞𝐰𝐛𝐨𝐫𝐧 𝐬𝐞𝐬𝐬𝐢𝐨𝐧 𝐰𝐨𝐫𝐤?
You are mostly likely already considering a newborn photoshoot (because you a reading this of couse!) to 𝐜𝐚𝐩𝐭𝐮𝐫𝐞 𝐭𝐡𝐞 𝐦𝐚𝐠𝐢𝐜 of that brief newborn stage.
So you probably have a couple of questions about how it all works.
How do we get these adorable poses?
Why does it take longer than a normal shoot?
Can we have our photo taken too?
To name just a few!
Let me tell you all about it. I will walk you through the whole process from booking, to receiving your finished artwork so that you can be as 𝐫𝐞𝐥𝐚𝐱𝐞𝐝 𝐚𝐧𝐝 𝐩𝐫𝐞𝐩𝐚𝐫𝐞𝐝 as possible.
Before I start, let me assure you that 𝐲𝐨𝐮𝐫 𝐛𝐚𝐛𝐲'𝐬 𝐬𝐚𝐟𝐞𝐭𝐲 𝐚𝐧𝐝 𝐜𝐨𝐦𝐟𝐨𝐫𝐭 𝐢𝐬 𝐚𝐥𝐰𝐚𝐲𝐬 𝐦𝐲 𝐧𝐮𝐦𝐛𝐞𝐫 𝐨𝐧𝐞 𝐩𝐫𝐢𝐨𝐫𝐢𝐭𝐲.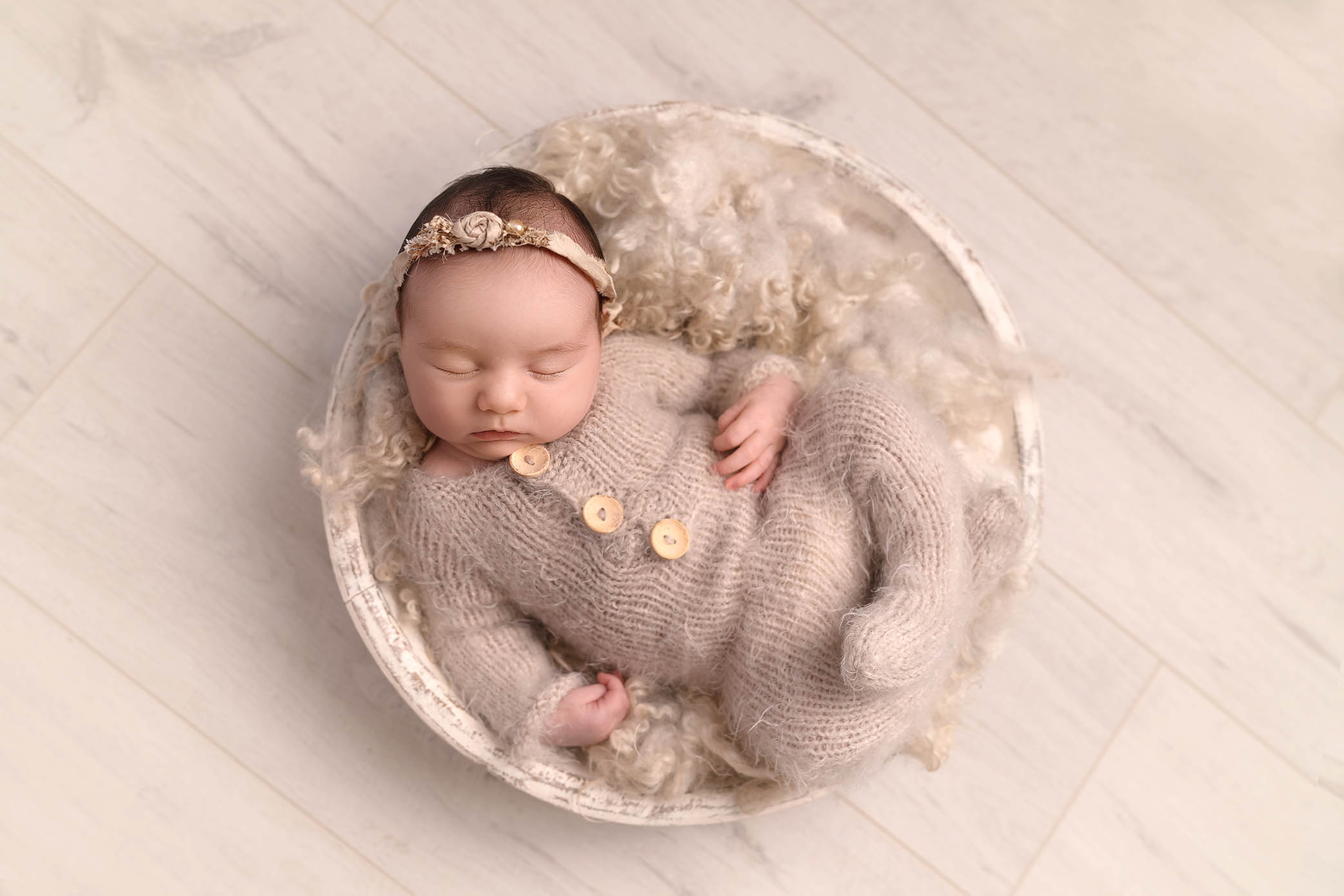 How does a newborn session work:The booking process.
I've tried to make this as easy as possible (but I am open to suggestions if you have any ideas to simplify it even more)
You can contact me by phone, or by 𝐞𝐦𝐚𝐢𝐥 𝐭𝐨 𝐞𝐧𝐪𝐮𝐢𝐫𝐞, or if you feel ready you can 𝐠𝐨 𝐚𝐡𝐞𝐚𝐝 𝐚𝐧𝐝 𝐛𝐨𝐨𝐤 on the website.
If booking on the website, it's 𝐒𝐔𝐏𝐄𝐑 𝐄𝐀𝐒𝐘. You just pick the month you are due from the drop down menu, fill in your details and make a card payment for your session fee.
𝐃𝐨𝐧𝐞.
If you want to chat first, then I'll ask when your due date is and check my availability.
My diary tends to 𝐛𝐨𝐨𝐤 𝐮𝐩 𝐪𝐮𝐢𝐭𝐞 𝐢𝐧 𝐚𝐝𝐯𝐚𝐧𝐜𝐞, as I only take 6-8 due dates per month – this is so that I can be totally flexible with you once your baby arrives. Plus, imagine the state of me if I didn't limit this and I then had all my babies arrive in the same week!
If there is availability for your due date and you want to get your session secured, I can either invoice you via email for your session fee or I can get a link over to the booking page on the website (much easier!)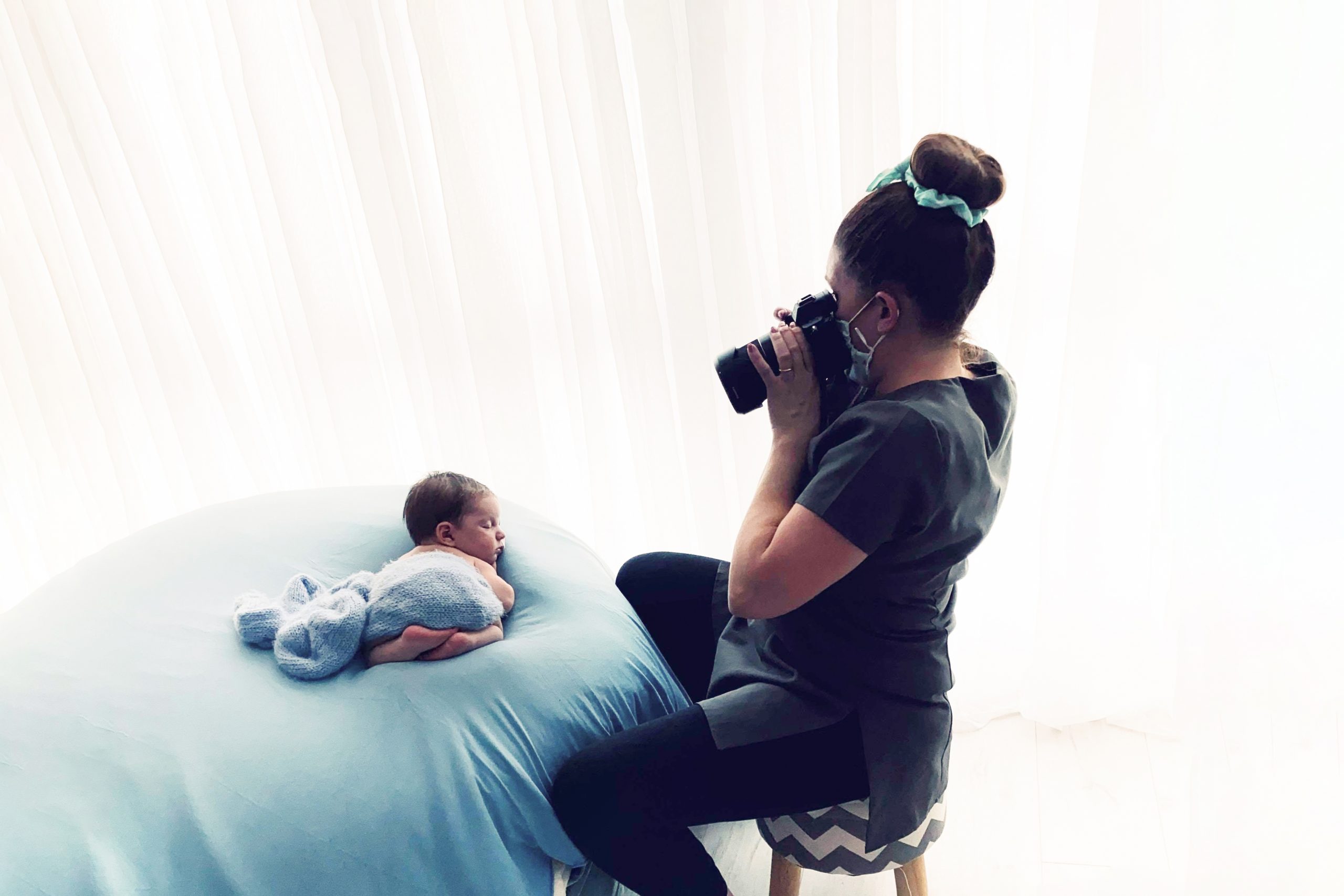 How does a newborn session work:After you have booked.
After you have booked, I'll email you a small pdf document that will tell you 𝐚𝐥𝐥 𝐚𝐛𝐨𝐮𝐭 𝐲𝐨𝐮𝐫 𝐬𝐞𝐬𝐬𝐢𝐨𝐧, how best to prepare and get the most out of your time in the studio.
We will also schedule a 𝐜𝐨𝐧𝐬𝐮𝐥𝐭𝐚𝐭𝐢𝐨𝐧 – this can be done in person at the studio or over the phone, depending on how much time you have. I highly recommend coming along to the studio for this, as its a great way to break the ice before your shoot PLUS you get to see the space and the props. So 𝐰𝐞 𝐜𝐚𝐧 𝐫𝐞𝐚𝐥𝐥𝐲 𝐩𝐥𝐚𝐧 𝐞𝐱𝐚𝐜𝐭𝐥𝐲 𝐰𝐡𝐚𝐭 𝐜𝐨𝐥𝐨𝐮𝐫𝐬 𝐚𝐧𝐝 𝐩𝐫𝐨𝐩𝐬 𝐲𝐨𝐮 𝐰𝐨𝐮𝐥𝐝 𝐥𝐢𝐤𝐞 𝐭𝐨 𝐮𝐬𝐞 on the day – and then I can make sure they are available to you.
Then all that's left is for your baby to arrive – exciting! You'll just need to 𝐥𝐞𝐭 𝐦𝐞 𝐤𝐧𝐨𝐰 𝐨𝐧𝐜𝐞 𝐛𝐚𝐛𝐲 𝐢𝐬 𝐡𝐞𝐫𝐞 and you are both home. Once you've let me know, we will book the date of your session avoiding any of your appointments (there are several in the first days and weeks!)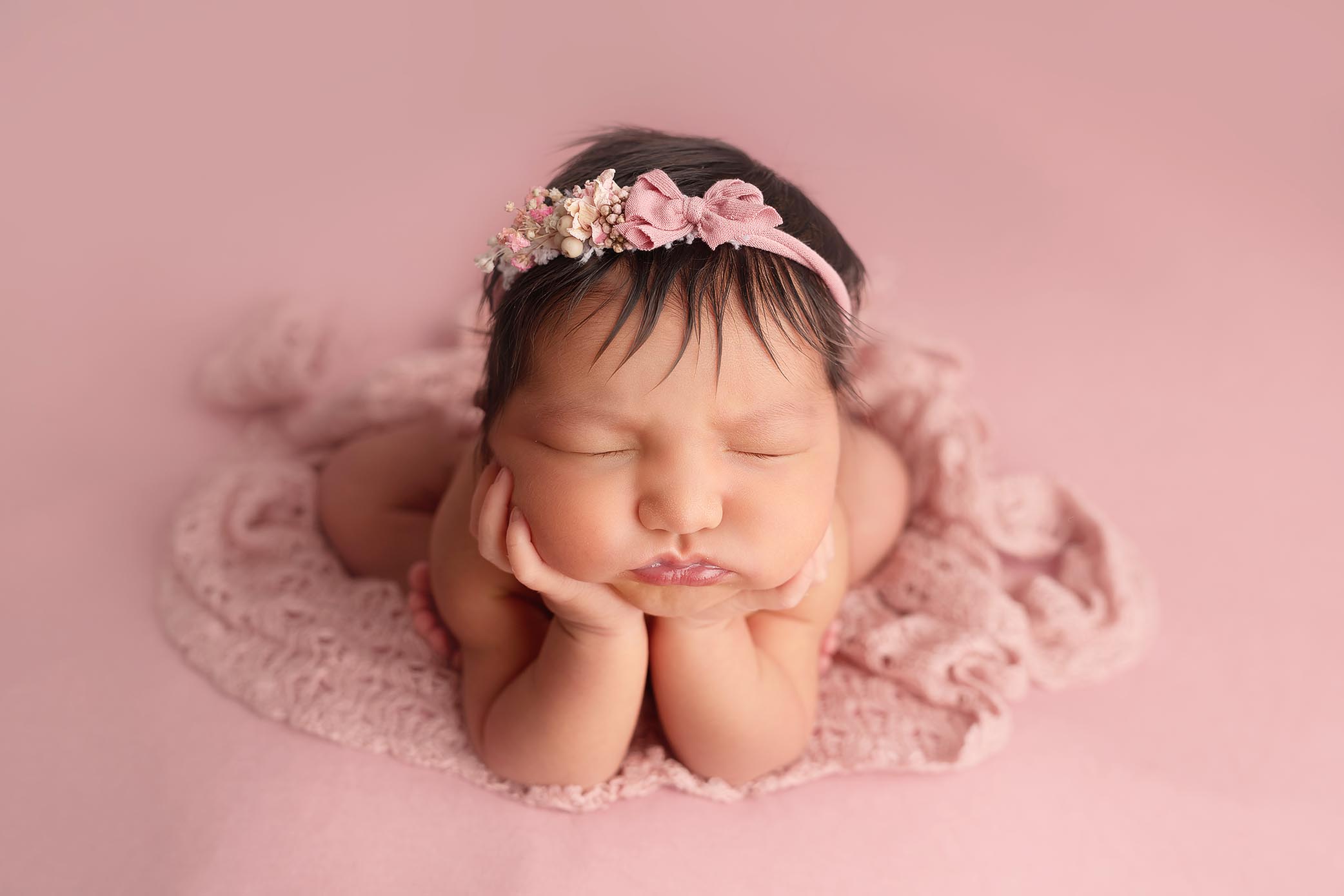 How does a newborn session work:The session itself.
Your newborn session will be scheduled 𝐌𝐨𝐧𝐝𝐚𝐲 𝐭𝐨 𝐅𝐫𝐢𝐝𝐚𝐲 only – but please don't worry if this is not your first baby. If you have older children and they are at school I will invite you back on a 𝐒𝐚𝐭𝐮𝐫𝐝𝐚𝐲 𝐦𝐨𝐫𝐧𝐢𝐧𝐠 𝐨𝐫 𝐚𝐟𝐭𝐞𝐫 𝐬𝐜𝐡𝐨𝐨𝐥 to get those adorable 𝐬𝐢𝐛𝐥𝐢𝐧𝐠 𝐢𝐦𝐚𝐠𝐞𝐬 and some of all of you as a 𝐟𝐚𝐦𝐢𝐥𝐲. I won't let you miss out!
During the session we will use a variety of different poses and props to 𝐜𝐚𝐩𝐭𝐮𝐫𝐞 𝐚𝐥𝐥 𝐭𝐡𝐨𝐬𝐞 𝐭𝐢𝐧𝐲 𝐝𝐞𝐭𝐚𝐢𝐥𝐬 of your new baby. This process usually takes around 2-3 hours to complete, as often baby will need to feed halfway through or simply just need a break and a cuddle.
And of course, these setups will have been put together with your preferences in mind
Sometimes a session can be much quicker, and sometimes they can take a little longer as every baby is different. 2-3 hours is around average though, so please take that into consideration when we are planning your session into the diary.
The studio will be warmer than your home, as your baby will be wearing very little. I keep the studio nice and toasty not to make your baby sleepy, but for their comfort. They are not able to regulate their body temperature like we can.
Please be prepared for this and wear layers, so that you can stay a comfortable temperature during your shoot.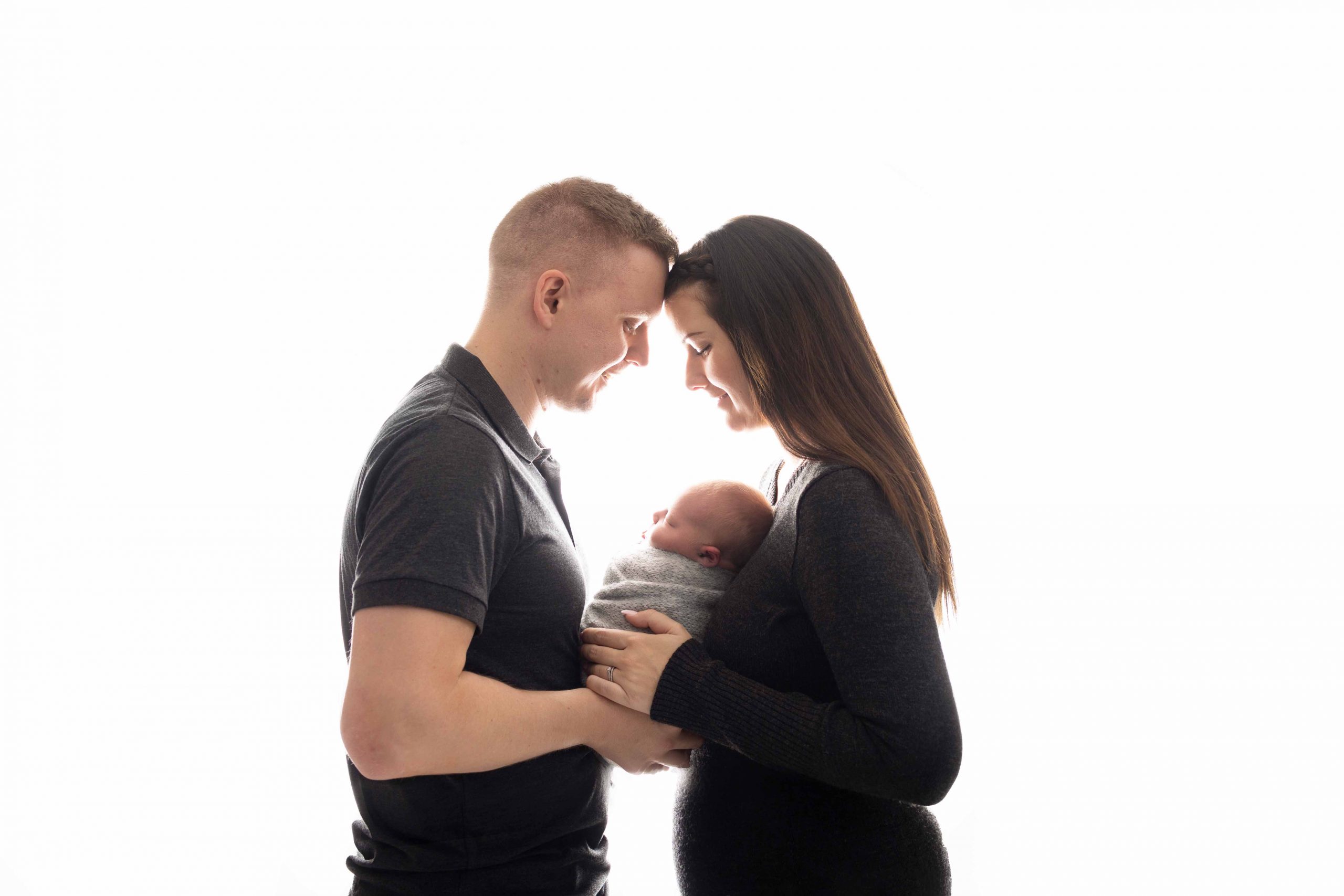 After your shoot.
After your shoot, I will carefully review your images, discarding any that don't meet my high standards (trust me, I will not nail it every time – even pros get it wrong sometimes!)
All 𝐭𝐡𝐞 𝐛𝐞𝐬𝐭 𝐨𝐧𝐞𝐬 𝐰𝐢𝐥𝐥 𝐛𝐞 𝐬𝐞𝐥𝐞𝐜𝐭𝐞𝐝 and I will aim for a minimum of 20 high quality, adorable image for you to order from.
Your final images will be lightly edited.
I don't over edit.
𝐈 𝐰𝐚𝐧𝐭 𝐲𝐨𝐮𝐫 𝐛𝐚𝐛𝐲 𝐭𝐨 𝐥𝐨𝐨𝐤 𝐥𝐢𝐤𝐞 𝐲𝐨𝐮𝐫 𝐛𝐚𝐛𝐲. And I am sure you do too!
I'll edit things like large flaky areas of skin, little blemishes/scratches. If your baby has a touch of jaundice I will balance this out too.
I'll do this for you guys too, as it's just bad luck if you get a spot on photo day!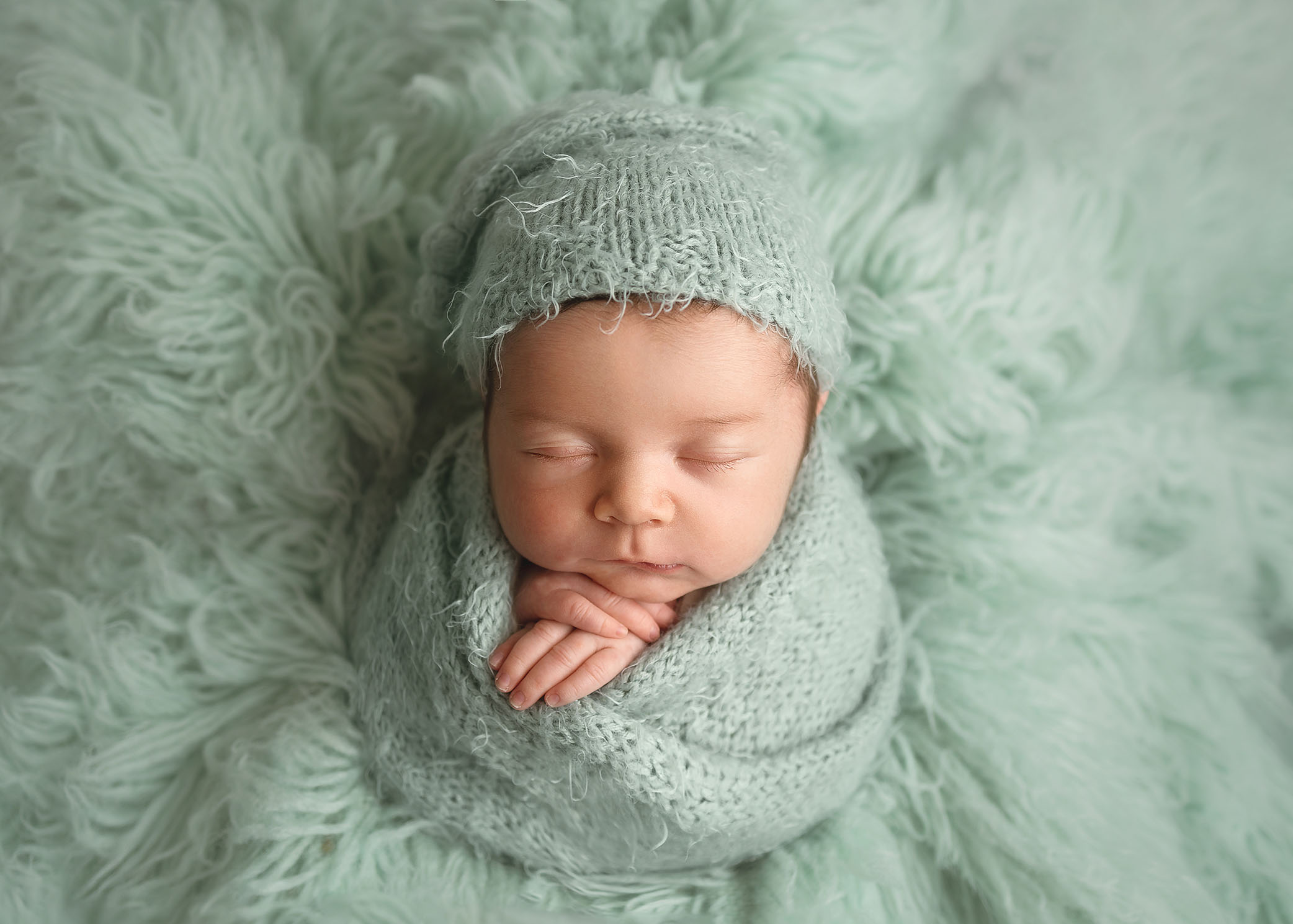 Your viewing and ordering appointment.
I will aim to have your photos ready as soon as I possibly can, usually within 𝟓-𝟏𝟎 𝐝𝐚𝐲𝐬.
You will be invited back to the studio to review your images with me and select the most appropriate package for you.
Most clients tend to go for the Heirloom package, 𝐞𝐥𝐢𝐦𝐢𝐧𝐚𝐭𝐢𝐧𝐠 𝐭𝐡𝐞 𝐧𝐞𝐞𝐝 𝐭𝐨 𝐜𝐡𝐨𝐨𝐬𝐞 between one adorable image or another.
We will also look at what wall art you like the most and make plans for that – you'll receive a £50 wall art credit with your Heirloom package that you can put towards a 𝐬𝐭𝐮𝐧𝐧𝐢𝐧𝐠 𝐩𝐢𝐞𝐜𝐞 𝐨𝐟 𝐚𝐫𝐭 for your home. With so many options, you are sure to find something that you love.
Once you have made your decisions I will handle the rest and get everything ordered and prepared for you. I'll let you know when everything is ready.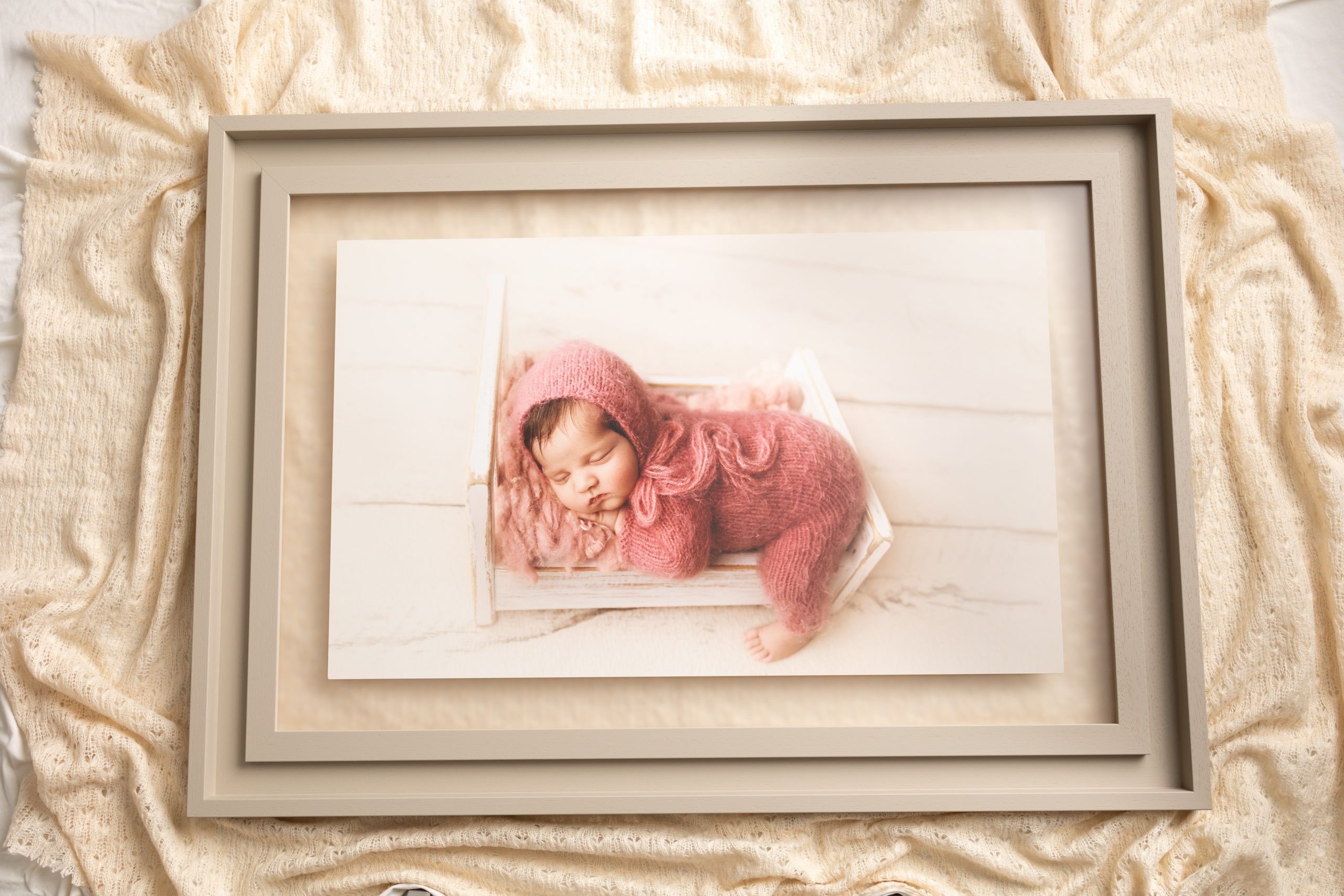 Hopefully that will give you some clarity on the process and what you are getting when you choose to book in with me.
I do try to make the whole process as stress free as possible, as I know from experience what a hugely overwhelming experience becoming a parent can be.
𝐌𝐲 𝐨𝐧𝐞 𝐠𝐨𝐚𝐥 𝐢𝐬 𝐭𝐨 𝐩𝐫𝐨𝐯𝐢𝐝𝐞 𝐲𝐨𝐮 𝐰𝐢𝐭𝐡 𝐭𝐡𝐞 𝐦𝐞𝐚𝐧𝐬 𝐭𝐨 𝐜𝐚𝐩𝐭𝐮𝐫𝐞 𝐭𝐡𝐢𝐬 𝐢𝐧𝐜𝐫𝐞𝐝𝐢𝐛𝐥𝐞 𝐛𝐮𝐭 𝐟𝐥𝐞𝐞𝐭𝐢𝐧𝐠 𝐬𝐭𝐚𝐠𝐞 𝐰𝐢𝐭𝐡 𝐲𝐨𝐮𝐫 𝐛𝐞𝐚𝐮𝐭𝐢𝐟𝐮𝐥 𝐛𝐚𝐛𝐲.
If you have any questions then please do feel free to 𝐠𝐞𝐭 𝐢𝐧 𝐭𝐨𝐮𝐜𝐡 or if you would like to book your newborn session 𝐩𝐥𝐞𝐚𝐬𝐞 𝐜𝐥𝐢𝐜𝐤 𝐡𝐞𝐫𝐞.