Newborn Photography to capture those
INCREDIBLE first few weeks,
mini session style!
NEWBORN MINI SESSION HUNTINGDON | PETERBOROUGH | CAMBRIDGESHIRE
A mini newborn session at my studio in Huntingdon is for you if you'd love some cute and sleepy photographs of your little one while they are still very tiny.
It is perfect for those who don't want to invest quite so much time in a full newborn session, but it is still a wonderful way to capture your new baby in a way that you can display beautifully in your home.
Mini newborn photography sessions are best shot up to around 6 weeks of age. If you baby has gone past this age, then don't worry, we can arrange something for older babies too.
To ensure you can get booked in during this small timeframe, most of my clients book in after their second scan at 20 weeks. At that stage, you may have doubts about booking so early because you just don't know when your baby will arrive. Let me reassure you that there is no risk to your session, as if they are early or late (or maybe in that magic 4% that arrive on time?!) we will simply adjust your booking accordingly. There is no additional fees for this, as I totally understand that all babies work to their own schedule.
NEWBORN mINI sESSION HUNTINGDON | PETERBOROUGH
ABOUT YOUR PHOTOSHOOT
Your mini newborn photoshoot at Sweet Baby Photography will last around 1 hour
Your shoot will focus entirely on your new baby, if you would like family/sibling images then please have a look at my full sessions
Your baby's photoshoot will be totally led by them, and I will carefully assess their needs throughout. Your baby's safety and comfort will be my number one priority throughout their shoot
We will arrange a consultation before your shoot (either in person at the studio or over the phone) to discuss your preferences and styling
The studio is located in Sawtry, just off the A1 between Peterborough and Huntingdon, also convenient for those living in the St Neots, Stamford and Oundle areas.
It is neccessary to pre book your newborn shoot while you are still pregnant due to high demand. I take on a fixed number of due dates per month to ensure I can fit them in within those precious first few days and weeks.  Occasionally, we do have spaces open up at the last minute, so do get in touch. We would love to fit you in if we can.
WOW!!!
Sarah is AMAZING!
Had a photoshoot and Sarah was so welcoming. Our 2 week old daughter slept the whole time which made the photos even better!
Went back at a later date to choose the photos that were taken and ended up choosing them all ☺️
Thank you Sarah.
Get booking everyone!!
I honestly couldn't recommend Sarah more! She took the most beautiful photos of our baby daughter that we will treasure forever and the session itself ran so incredibly smoothly I couldn't believe it. She truly does have a special way with babies and was able to get our little girl completely relaxed and cooperative throughout the shoot – me and her dad were able to sit back and relax! Thank you Sarah for creating some gorgeous memories for our family and we'll see you again very soon for some more photos to capture Cecelia as she grows up.
mini NEWBORN sessions HUNTINGDON | PETERBOROUGH
You'll pay a session fee on bookng. This is £49.
These sessions take place Monday-Friday only.
This session fee secures your booking in my diary and covers the shoot and preparation of your final images.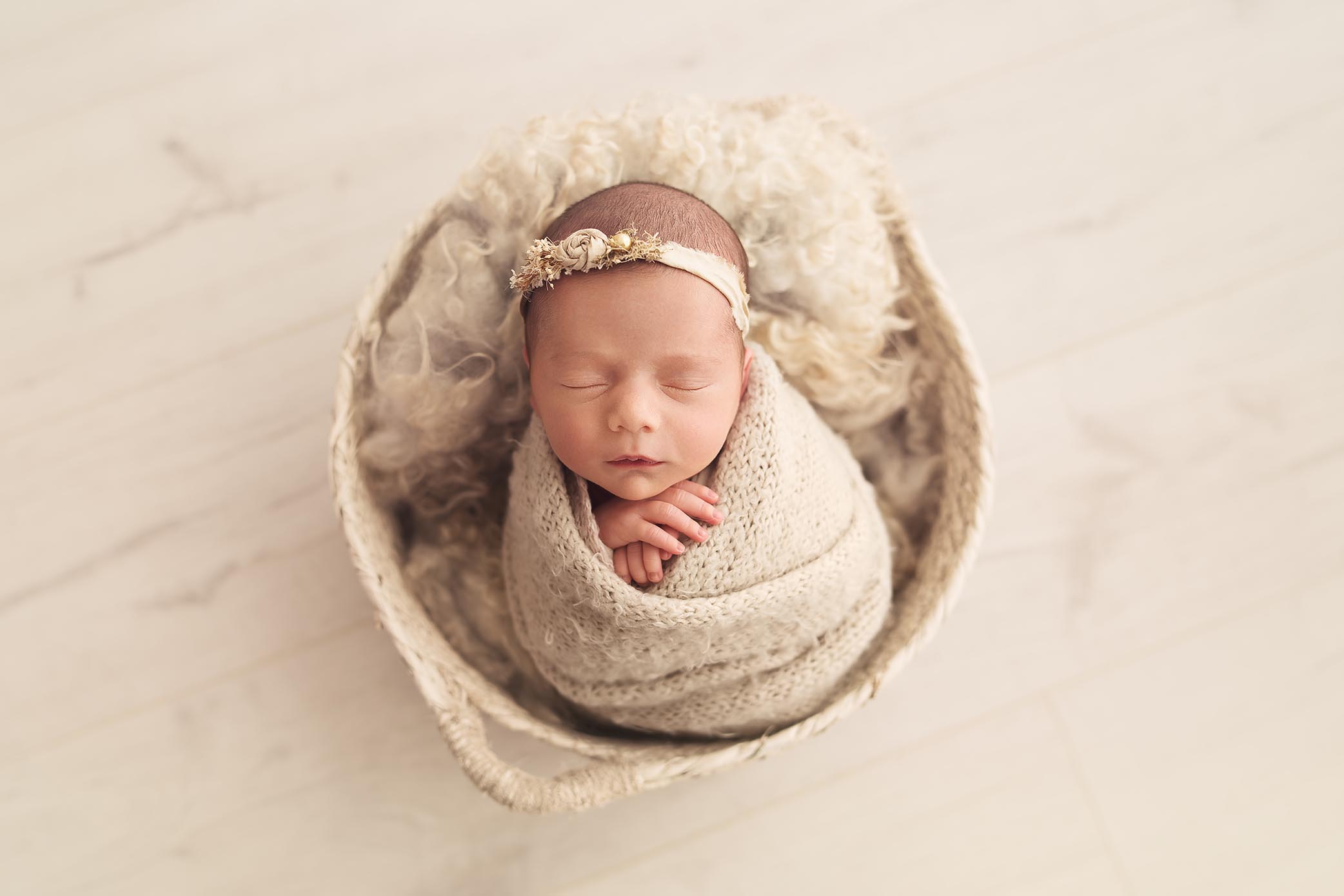 consultation to discuss your preferences
Up to 1 hours shooting time in the studio
Full use of my props and accessories
Private viewing session
5 digital high resolution images VIA A DOWNLOAD LINK
A matching set of professional prints
NEWBORN PHOTOGRAPHER HUNTINGDON | PETERBOROUGH
Whats the process and how do I book in?
You can secure your session with just £49 today.
1. You first need to get booked in here.  Just select the month of your due date from the drop down list and add your actual due date to the comments. I will get in touch and we will arrange your consultation.  Your baby will be working to their own schedule so we won't confirm the actual date of your session until they arrive. Please don't worry if they don't arrive in the correct month, I will adjust all of that for you.
2. Baby is here! So we shoot your session on a date that works for you – best results are within the first 14 days of life.
3. After your session you will be super excited to see the final images, so I will get straight to work producing these for you. I will aim to invite you back to the studio to present your finished images within 10-14 days.  I aim for your ordering session to be as relaxed as your newborn shoot, so you will get no hard sell from me.  Just beautiful images.
Or if you do have any questions at all before booking, please do feel free to give us a call on 07546 259981.